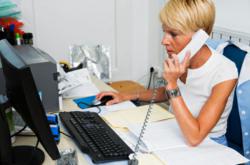 I have some good, solid information to work with and a contact for a second opinion.
Los Angeles, CA (PRWEB) November 20, 2012
The Kidney Cancer Association (KCA) maintains a new 24-hour telephone information service (1-866- 400-5151) for US patients and family members. Staffed weekdays from 9 a.m. to 5 p.m., Pacific, by experienced nurses located in a hospital's biotherapy unit, callers may leave a message for Hotline staff at any time of the day or night. People living outside the US may call 1-847-332-1051 and follow prompts to be connected.
"We've collaborated for several years with the marvelous, caring, team at Portland Providence Medical Center," says Carrie Konosky, KCA vice president for public affairs. "During this time, we've helped thousands of patients to get the information they need to cope with kidney cancer. Among the recent enhancements to this service is the ability to communicate with the nurses by email. This is especially helpful to patients living outside the USA."
"With the advent of new therapies, many of the questions asked of the nurses involve management of side effects that patients experience during their treatment," Konosky adds. "Another valuable service the nurses provide is referrals to expert physicians—often for second opinions."
Mary, a nurse who is a patient living with kidney cancer, recently phoned the Hotline and wrote KCA with praise for the help she received: "I had a very informative phone conversation with Scott, a nurse from the call line. I am so impressed with this organization; you all have been so responsive. I do feel like I have some good, solid information to work with and a contact for a second opinion. It is so reassuring to speak with someone who understands the disease and the treatment. Thank you; if I can cheerlead for kidneycancer.org please allow me…"
Chicago based KCA serves more than 70,000 people in 102 countries from a modest walk-up office in an old laundry building.
"We believe that investing donated funds in ways that help to improve the quality of life for the patient families we serve is more important than spending money on fancy offices. We've been in the same space for more than 20 years, thanks to a generous landlord who believes in our mission," Konosky says. "The money we save on rent helps us to provide valuable services like the Hotline."
KCA was founded in 1990 by a small group of patients, including Eugene P. Schonfeld, Ph.D., and medical doctors in Chicago, Illinois. It is a nonprofit charity incorporated in the State of Illinois. It has also been designated as a tax exempt organization under Section 501(c)(3) of the U.S. Internal Revenue Service code. Donations to KCA are tax deductible.