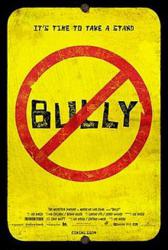 Just showing "Bully" to kids is not enough... The people who most need to watch "Bully" are adults.
Santa Cruz, CA (PRWEB) May 23, 2012
Bullying prevention expert, Irene van der Zande, reviews the movie, "Bully," and offers parents and teachers practical recommendations, and cautions, about having children and teens watch the film.
Van der Zande, author of "Bullying: What Adults Need to Know And Do To Keep Kids Safe," writes with humor and compassion in a comprehensive review of the recently released "Bully" movie. Her three-part series of articles ends with five steps adults can take to stop bullying and protect kids.
"I had so much to say about the "Bully" movie that it became several different articles," says van der Zande, who is also the founder and executive director of Kidpower, a non-profit leader in child safety and advocacy. The articles are posted on the Kidpower People Safety Solutions Blog.
Starting with a personal set of reactions to the film, "'Bully': Why I Wouldn't Make A Good Film Maker," describes van der Zande's internal monologue that she wished she could say out loud as the stories of five families affected by bullying unfolded on the screen.
"One occupational hazard of teaching "People Safety" skills is that I cannot watch a movie without wanting to coach the characters to make better choices," writes van der Zande. "With something non-fiction like this, I would have felt compelled to try to change the stories as they were unfolding in front of me by providing guidance, support, and advocacy to stop the bullying."
"Bully - Can Watching This Powerful Movie Make A Difference?" reviews the movie in detail, with a focus on the issues for adults to consider about having kids watch the movie and then "how to turn 'watching' into positive action," writes van der Zande.
"Just showing 'Bully' to kids is not enough... The people who most need to watch 'Bully' are adults," writes van der Zande. She adds that "Bully" may be a good tool for building awareness about bullying, but lasting change requires adult intervention and leadership.
"Thinking about bullying, wanting a change, worrying about kids, and talking about bullying can become all-consuming activities that take time and energy... which can even feel like action," writes van der Zande. "But action requires that people find and use solutions that lead to positive change."
Van der Zande ends the series with a how-to set of five bullying solutions with the final article, "5 Actions Adults Can Take NOW to Protect Kids From Bullying."
"Bullying is a safety issue. While children and teens can learn how to help, staying in charge of safety is an ADULT responsibility," writes van der Zande. "If every adult were to take the these five actions consistently, families, schools, youth organizations, and neighborhoods could become communities of caring, respect, and safety for all their members."
The three-part "Bully" movie review is also being discussed on Kidpower's Facebook page, "in order to really engage in a conversation about the movie and to help people protect the kids in their lives from bullying," says van der Zande.
About Irene van der Zande
Irene van der Zande is the Executive Director and Founder of Kidpower Teenpower Fullpower International (http://www.Kidpower.org) and author of the newly released Kidpower Book for Caring Adults: Personal Safety, Self-Protection, Confidence, and Advocacy for Young People, with foreword by Gavin de Becker, best-selling author of "The Gift of Fear" and "Protecting the Gift". This comprehensive guide puts Kidpower's 23+ years of expertise at the fingertips of parents, teaches, counselors, coaches and other caring adults. Her previous book, Bullying:What Adults Need to Know and Do to Keep Kids Safe, is used by many families, schools, and youth organizations to develop their own anti-bullying programs, and includes step-by-step sections, with the words to say and the actions to take to coach both adults and kids on how to stop bullying in the moment and to prevent future problems.