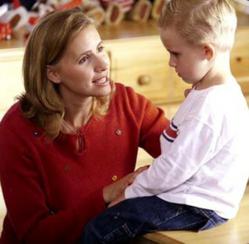 Teaching children to be able to recognize when they are feeling upset, take care of their feelings in positive ways, and act safely no matter how they feel inside are tremendous life skills.
San Francisco, CA (PRWEB) August 30, 2012
As the school year starts, teachers (and parents) may worry about how to handle child who is "having a total meltdown." Some children may fall in a puddle of tears and sob, others yell and scream. What can be the hardest to handle is when a child becomes aggressive and hits, bites, shoves, throws things or kicks, possibly hurting themselves and others in a fit of anger or frustration.
A new article, Managing Aggressive Behavior in Young Children: 7 Positive Strategies for Preventing Meltdowns, has been published by Irene van der Zande, child safety education expert and founder of Kidpower.org, a nonprofit leader in personal safety education for children, teens, and adults, including those with special needs.
"One of the most difficult issues when living and working with children of any age is knowing how to calmly, lovingly, and safely stop them if they are acting out in ways that are potentially harmful to themselves or others," says van der Zande, a respected author on the topics of child development, personal safety education and the prevention of abuse, bullying and abduction.
"Although aggressive behavior must be stopped, great harm can be done if an adult restrains an upset child in a way that is physically unsafe for the child or for the adult; acts worried or angry about the child being upset; or shames the child for losing control," writes van der Zande. "Firm, kind, matter-of-fact adult intervention is necessary for everyone's emotional and physical safety."
These seven intervention strategies for managing aggressive behavior in children are detailed in the full article, available in Kidpower.org's free online library, with examples and "how-to" descriptions for parents, teachers and caregivers:
1. Be prepared that children will sometimes have difficulty staying in charge of their behavior.
2. Identify and reduce causes of stress that trigger outbursts.
3. Teach children how to recognize and manage the feelings and actions that lead to unsafe behavior.
4. Create a plan for how to prevent and handle outbursts for every place the child might be.
5. As the adult in charge, understand and stay in charge of your own emotional triggers.
6. Be a powerful, respectful, adult leader when taking charge of an out-of-control child.
7. When you are caring for other people's children, make a plan ahead of time with the parents and/or your work supervisor about how to handle problems and what you are and are not authorized to do to manage outbursts and keep kids safe.
"Children need to understand that all of their feelings are acceptable and normal, including anger," writes van der Zande. "Everyone gets upset sometimes and wants to do hurtful things. As adults, we can help our kids learn how to stay in charge of what they say and do even if they are feeling very angry or upset at that moment. Being able to recognize when you are feeling upset, take care of your feelings in positive ways, and act safely no matter how you feel inside are tremendous life skills."
About Irene van der Zande and Kidpower.org:
Irene van der Zande has been featured as a child safety expert by USA Today, CNN, and The Wall Street Journal and is the author of several books, including The Kidpower Book for Caring Adults and Bullying: What Adults Need to Know and Do to Keep Kids Safe. She is also the founder of Kidpower.org, a non-profit leader in personal safety skills education, which has helped to protect more than two million young people from abuse, bullying and kidnapping since 1989.