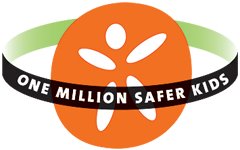 San Francisco, CA (PRWEB) December 14, 2012
Kidpower, an internationally acclaimed child safety education nonprofit, offers three articles for parents and teachers to help children cope with the news of today's mass school shooting in Connecticut, reported widely across news outlets. Kidpower urges people to share its articles with any adults with children in their lives who may have worries and questions, to help young people regain their emotional safety in the wake of the tragedy.
The articles are available on the Kidpower.org free online library, two in English and one in Spanish:

"Timing matters: kids are likely to be asking questions TODAY," says author Irene van der Zande. "How adults respond can make a big difference for children's emotional well-being."
"News stories about school shootings often leave parents and children everywhere feeling overwhelmed with worry... Although nothing works all of the time, the articles provides suggestions that can help children to feel less helpless and regain their emotional safety after a tragedy," writes van der Zande.
From the articles, which are excerpts from The Kidpower Book for Caring Adults; parents and teachers will learn how to:
— Be a Safe Calm, Person to Talk To
— Explain What Happened in a Calm, Age-Appropriate Way
— Take Charge of What Children See and Hear in the Media
— Violence in Schools and Elsewhere: What Adults Can Say to Children About Getting Away, Getting Hurt, and Getting Help
— Helping Children Express Their Feelings Without Making Them Take Care of Your Feelings
— Empowerment and Safety Plan Preparation for Adults, Schools and other Institutions
— Show Children How to Recover From a Bad Situation
"Kidpower's free online library of personal safety resources has these and other articles that may help adults who are faced with worried and scared kids upon hearing about or being closer to the tragedy today," says van der Zande. "We hope to reach those parents with reassurance and advice on how to minimize the trauma for children and help them go to school on Monday feeling safe."
About Irene van der Zande and Kidpower:
Irene van der Zande has been featured as a personal safety expert by USA Today, CNN, and The Wall Street Journal and is the author of many books, including the Kidpower Book for Caring Adults: Personal Safety, Self-Protection, Confidence, and Advocacy for Young People. She is also the founder and executive director of Kidpower, a non-profit leader in personal safety and confidence-building skills education, which has helped to protect more than two million people from abuse, bullying and other violence since 1989.