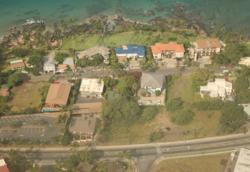 Kihei, HI (PRWEB) March 22, 2013
Great news for Kihei vacation renters and residents alike, The Maui Town Party is in Kihei this Friday. Sponsored by the County of Maui, this week's party is Kihei Celebrates St. Patrick's Day with Dancing Under the Stars. The entertainment runs from 6 to 9 p.m., March 22, 2013.
The activities and excitement are sure to enhance an already busy week and generate lots of good will for the weekend. Who doesn't like a good street party? There will be food vendors, food trucks, a keiki area with participation from many local businesses and arts and craft vendors.
Located just near the Azeka Plaza it is easily walkable for many residents including those on Ili Ili Road and other streets nearby. Vacation renters at http://www.mauibeachwalk.com love it already! The kids can get a treat and adults can pick up unique food items and experience the vibe of the crowd. Perfect! The kids get a walk to the park too.
While you are in Kihei for Easter and Spring Break festivities check it out. Visitors that stay longer, can find info about the Friday Parties in Wailuku, Lahaina, Makawao too.
Happy vacations in paradise!