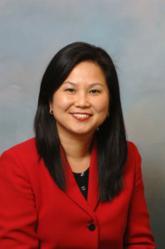 Washington, DC (PRWEB) September 12, 2012
America Top 10, a website that develops top 10 lists across the country, released their list of the ten Top Certified Public Accountants in the District of Columbia. At number two is tax professional wunderkind Kim Bey, CPA.
Bey has been in the CPA game since 1990 and has only been practicing in Washington for the last five years.
Yet, her firm Bey and Associates, CPA, PC is the go-to firm for many professionals and IT consultants whose stars are on the rise. Clients have given her firm excellent reviews and firmly established her reputation as one of the finest CPAs in the Capital area.
As one happy client said "I can't say enough about Kim Bey & Associates! They took my somewhat unique business/tax situation and made it easy for me to tackle. Kim has been right by my side any time I've had questions or issues. She stresses the idea that we are a team that no one can trudge through the minutiae of business on their own. This approach has taken so much of the stress of owning a small business off my plate, which is amazing and absolutely what I needed most!"
Kim is noted for her proactive approach to tax planning and has been very active in promoting its gospel. For instance, she is a published author with a chapter in an Amazon best seller entitled "Secrets of a Tax-Free Life: Surprising Write-Off Strategies Most Business Owners Miss." The book is a compilation of tax advice from America's top Certified Tax Coaches. Kim's chapter, "The Last Legal Tax Shelter in America: Owning Your Own Business," is exceptional and its advice is written to be easily implemented by the average business owner and contains plenty of real life examples.
She also holds seminars around the Capital region. During DCWeek last year, she presented "Common Mistakes For Growing Businesses," a tax & legal workshop with Clarity Law Group. She is also well known for her "10 Most Expensive Tax Mistakes That Cost Business Owners Thousands" seminar for top real estate brokers in the Greater Washington DC area.
Kim started her accounting career in a typical large corporation, paying her dues as a "number-cruncher." She then spent several years in a government agency and in public accounting with a National CPA firm where she gained the experience of working with a wide diversity of clients, large and small. There she honed her skills in accounting, audits, regulatory compliance and understanding of "what the numbers mean" in terms of tracking, managing and predicting the future of businesses.
For more information:
Kim Bey, CPA
1875 I Street NW, Suite 500
Washington, D.C. 20006
202-483-0404