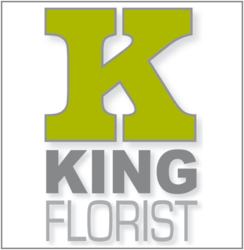 Our main goal is to make the process seamless for both our client and their recipients.
Austin, TX (PRWEB) November 01, 2012
It's time to say goodbye to popcorn tins and chocolates with your logo stamped on the top…This Holiday season, King Florist of Austin is unveiling a unique corporate concierge for a fresh approach to Holiday gift giving. With Austin's growing economy and the addition of many new large companies, the King Florist design team thought up ways to make corporate gifts unique, accessible, affordable and most importantly to the businesses; branded. Lynsey Reece, store manager at King Florist says; "Branding is a huge factor for our large corporate clients. We strive to make the process easy for them. We spend time creating a gift that will be unique to their brand and gather marketing materials to include for the company."
With items like beautiful orchid plants, fresh floral arrangements full of the season's finest blooms, or hand crafted gardens with succulent plants indigenous to the area, your gift will look and feel like the one of a kind creation that it is. Each member of the design team at King Florist has an innate eye for detail and a spark for creativity.
The concierge approach also creates a personal touch to each order. Reece says; "Each recipient on your list will feel a level of personal service that will let them know how well thought out your gift is." The King Florist concierge team will take a spreadsheet of recipients, carefully planning gift delivery schedules, contacting recipients to coordinate special needs, and troubleshooting any delivery issues that arise. "Our main goal is to make the process seamless for both our client and their recipients."
To inquire about scheduling your Holiday list, contact the King Florist team through their website at http://www.kingflorist.com or call them directly at 512-453-6633.
King Florist is a local flower shop in Austin, TX. Proudly serving clients since 1927. Their focus is premium floral product from all over the world, quality design from a world-class design team and stellar customer service to each and every client.