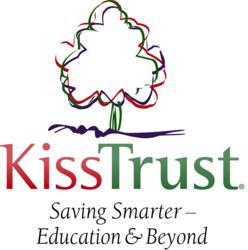 This is why Kiss Trust was created, to provide a quick and affordable trust creation option
Bel Air, MD (PRWEB) March 13, 2013
The results of the first annual Kiss Trust Review and Survey of Attorneys' Fees was released by Kiss Trust, a division of Eastern Point Trust Company, the leader in online children's savings trusts.
Depending on the region of the country surveyed, the results indicate that average attorneys' fees
Have a low of $230 per hour
Have a high of $453 per hour
With the most expensive lawyers charging more than $700 per hour
The survey also indicated that average paralegal fees ranged from $87 to $153 per hour across the regions.
With a typical trust requiring 11.5 hours of an attorney's time and 3.25 hours of paralegal support the cost of creating a trust would typically range from $2,949 to $5,706.
"The survey documents that the continued increase in attorneys' fees has put the use of trusts beyond the reach of most Americans," said Ned Armand, President of Kiss Trust. "This is why Kiss Trust was created, to provide a quick and affordable trust creation option without families having to incur the high cost of hiring an attorney."
A Kiss Trust can be created for a small one time setup fee of $199 with no minimum initial gift amount. In addition, Kiss Trust clients also receive free, ongoing trust updates when there are changes in the law or tax code. This is a substantial additional cost savings as attorneys typically charge $1,000 per year or more to provide ongoing trust monitoring.
The Kiss Trust review and survey results are a compilation of public data sources and private surveys, including individual interviews with practicing trust attorneys.
For more information on using a Kiss Trust and to view additional Kiss Trust press coverage, visit http://www.kisstrust.com.
About Kiss Trust
Kiss Trust is the culmination of Eastern Point Trust Company's popular children's savings trust platform and its extensive experience with professional trust administration. The patented platform is a powerful, affordable way for parents, grandparents, families and friends to create and control a savings trust despite their income level.
Kiss Trust is a division of Eastern Point Trust Company. Kiss Trust is the nation's exclusive provider of online saving trust document services and trust administration services. The company was founded and staffed by top talents in law, trusts and technology to make the benefits and protections of trusts accessible and affordable to everyone. Eastern Point Trust Company is not a law firm. Eastern Point Trust Company is a non-depository trust company with multiple regional offices. Eastern Point Trust Company provides fiduciary and trust administration services for trusts sitused in all 50 states.