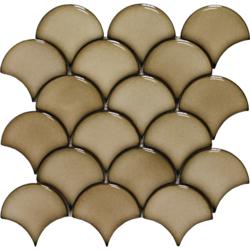 Subway tile is a century-old classic that's regaining popularity in a major way, both in cottage style bathrooms and in classic and contemporary kitchens.
(PRWEB) March 21, 2013
HomeThangs.com – the Home Improvement Super Store has made their goal to deliver the right product to the consumer. With that in mind, shopping and home design tips, as well as special product selections are being introduced.
Tile backsplashes have been steadily gaining popularity in recent years, both in the bathroom and in the kitchen. But while having a backsplash in the first place is trendy all on its own, the size, shape, color, and even type of tile used is constantly evolving. In fact, many of the most popular tiles are going out of vogue, while some classic designs are making a comeback, along with a few new stars. HomeThangs.com introduced a few tips on how to choose backsplash tiles that won't look outdated.
Subway tile is a century-old classic that's regaining popularity in a major way, both in cottage style bathrooms and in classic and contemporary kitchens. HomeThangs.com suggests product selections and design ideas on how to implement this style at home.
Another twist on the increasingly-fashionable rectangle tile recommended by HomeThangs is to opt for a tile made out of glass rather than porcelain or ceramic. Glass backsplash tiles offer a high-gloss and much more contemporary style, and are available in a wide variety of colors, from frosty pastels to bold primary colors.
Marble and granite are two materials that, for kitchen counters and backsplashes alike, are still going strong. According to HomeThangs, light marble and travertine are especially popular in terms of backsplash trends.
Another timeless kitchen trait that's making itself known in kitchen backsplash trends is the color white. It's hard to look at an all-white kitchen and not be impressed, and white backsplashes are a natural evolutionary step. The size, shape, or even type of tile doesn't matter all that much, but if going with an all-white kitchen decor, HomeThangs recommends to play with patterns, especially in the layout of the tile, to give the backsplash a little texture.
These days, many designers are shirking the conventional ceramic, porcelain, stone, and glass tiles in favor of more exotic materials. From stainless steel to abalone, these unconventional tiles are designed to be eye catching, either by the literal reflective nature of the tile, or some other design feature. Bright metallics work great in a modern kitchen, while bronze or copper accent tiles add depth and texture to a more traditional or French country style kitchen.
One of the most important trends in modern kitchen backsplashes, according to HomeThangs.com, is that backsplashes are getting bigger than ever. It used to be that the stone kitchen counter would have a 4 inch backsplash made of the same material as the counter top. But these days backsplashes start at the level of the counter and are easily twice or three times as tall, with many designs covering the entire wall.
In their tip sheet on Kitchen Backsplash Trends HomeThangs.com also discusses change in mosaic tile pattern trends, while offering a selection of different designs to match any kitchen or bathroom style. To discover more read a full version of 'Kitchen Backsplash Trends – Great New Looks In Kitchen Tile'.
HomeThangs.com is not only a home improvement superstore, it also provides expert design tips and a comprehensive shopping guide, taking the ideas from professional interior designers, and offering tips to the consumers on how to pick the products to best suit their needs.