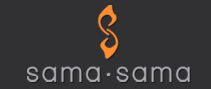 The Sama-Sama KL International Airport hotel is preferably located in the KL International Airport, and it is attached to the airport via Sky Bridge.
(PRWEB) March 31, 2013
Malaysia's five-star Sama-Sama KL International Airport transit hotel has authorized Pegasus Solutions for a whole package of distribution as well as booking services to push worldwide bookings. The main property of Malaysia Airports Holdings Berhad's new Sama-Sama brand, the very first devoted airport hotel brand in the area, has used Pegasus' UI chain code for worldwide sales support, and can influence on the internet and mobile site design and booking solutions from Pegasus' Open Hospitality department.
Offering 442 rooms throughout nine floors, the Sama-Sama KLIA transit hotel is incorporated in the final stages of the substantial renovation set for finalization this March. Along with modern and contemporary styling from the guest rooms, Sama-Sama will reveal an up-to-date and much more efficient on the internet and mobile presence from Pegasus, based on Hans Winsnes, Chief executive of Sama-Sama Hospitality Management.
"Pegasus was the most obvious option to supply the instant worldwide sales support and distribution booking alternatives with this essential hotel under our tight timeline," said Winsnes. "In introducing the Sama-Sama brand, we've searched for the very best providers with regards to the systems which are necessary to generating guests to our brand. With the team's excellent support and expert guidance, Pegasus has taken us a built-in selection of distribution systems to determine our presence within the managed travel space. Additionally, Open Hospitality's up-to-date solutions like engaging custom web site design and mobile tools can help provide the global traveler on the go," said Winsnes.
The Sama-Sama Kuala Lumpur airport hotel is preferably located in the KL International Airport, and it is attached to the airport via Sky Bridge. Quickly, it will likely be accompanied by two airport transit hotels at KLIA and klia2 which is called Sama-Sama Express KLIA and Sama-Sama Express klia2 correspondingly. Both attributes may also be using Open Hospitality for web services.
"We are thankful to possess been selected by Malaysia Airports for their distribution and sales partner to aid the release of the Sama-Sama brand globally," said Rachel Grier, senior v. p., Asia-Pacific and also the Middle East for Pegasus Solutions. "Malaysia Airports is the owner of 39 airports in Malaysia, and it has intense development plans within the coming year within the airport hotel space, which we want to support to guarantee the brands' ongoing success."
About Pegasus Solutions
Pegasus Solutions may be the single biggest processor of electronic hotel transactions, providing sophisticated and inexpensive connectivity and distribution answers to nearly 100,000 hotels worldwide. Pegasus connects hotels to essential causes of business, facilitating almost $16 billion for the clients annually. In to foundational global distribution system (GDS) access an internet-based connectivity, Pegasus delivers online, social marketing and booking solutions through its Open Hospitality division, industry-preferred global commission processing, and robust reservation tools to transform and capture bookings. Like a trusted partner in producing guest room demand and sales, Pegasus also provides hotels actionable business intelligence through its Pegasus View Market Performance reports to assist hotels realizes and reacts to changing market conditions.
Pegasus has 18 offices in 10 countries, including regional hubs in Dallas, Frankfurt, London, Madrid, New York, Sao Paulo, Singapore and Scottsdale.
About Malaysia Airports
Malaysia Airports handles and works 39 airports in Malaysia: 5 international, 16 domestic and 18 Short Take-Off and Landing Ports (STOL Ports). Additionally, it offers functions in India and Turkey. On November 30, 1999, Malaysia Airports took over as first airport company to become indexed by Asia.
KL International Airport (KLIA), its flagship airport was 3 times chosen as being the Best Airport (15-25 million passengers per annum) within the 2005 AETRA awards, 2006 ACI-ASQ awards and 2007 ACI-ASQ awards as the Low Cost Carrier Terminal (LCCT-KLIA) was named CAPA Low Cost Airport of the Year at the CAPA Aviation Awards for Excellence 2006. KLIA has additionally taken a big step within the realization to become a worldwide incorporated hub by launching the Next Generation Hub concept, an effort planning to position the ultra-modern airport as a complete hub for all.
Malaysia Airports has additionally obtained numerous awards that acknowledged its dedication operating, community involvement, corporate obligation and organizational excellence.
About Sama-Sama
Sama-Sama is really a rejuvenating new Malaysian hotel brand that brings together the most effective of modern, contemporary Malaysia. Meaning "togetherness", Sama-Sama brings together the inclusiveness of varying peoples and cultures. It's also a manifestation of the depth of the Malaysian welcome. Staffed by an award-winning team, the Sama-Sama airport hotels present an unequalled relaxing stop-over experience to both business and leisure travelers.
The Sama-Sama brand is managed by Malaysia Airports Holdings Berhad and can consist of two unique airport hotel products: Sama-Sama landside airport hotels and Sama-Sama Express airside transit hotels.