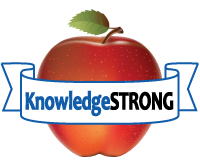 Funding Learning Dreams
Natick, MA (PRWEB) November 27, 2012
The solution to the national problem of the rising cost of education and 1 trillion in student loan debt is now live online: http://www.KnowledgeSTRONG.com. Learners who need funding for a past, present or future education dream or donors looking to give the meaningful gift of learning this holiday season can now both join the KnowledgeSTRONG community and work together to get KnowledgeSTRONG.
Getting KnowledgeSTRONG is simple. The funding concept is similar to the business model of Donorschoose or Kickstarter, but slightly different. If a person needs money for student loan debt, college, vocational training, to learn a sport, or for any other learning dream, they visit KnowledgeSTRONG, choose a membership and build an online profile. The difference between KnowledgeSTRONG and Kickstarter is that all donations are paid directly to a learning institution or lender on the member's behalf no matter how much is raised.
Meet Christian. http://www.knowledgestrong.com/christian
He dreams of being a firefighter paramedic. So far, he put himself through the Firefighter Academy at a community college in California. Now, he needs help with Paramedic school or he will add to the 1 trillion in national #studentloandebt. Considering the lives lost on 9/11, and the recent hurricane SANDY, supporting Christian's dream is an easy way to give the meaningful gift of education this holiday season.
Donors then visit http://www.knowledgestrong.com/donate and decide between three ways to give the meaningful gift of education. Donors can first browse member profiles and give any amount to a member that has a story that moves them. Or, if a friend or loved one needs money for a learning dream but does not yet have a KnowledgeSTRONG membership, donors can give them one for a special occasion. Finally, if Donors simply believe in the power that education has to transform a future, they can donate to the general monthly KnowledgeSTRONG scholarship fund instead.
Everyone in need of money for a learning dream can build a FREE profile. However, if a learner wants access to more, like a monthly KnowledgeSTRONG scholarship, personal financial training and resume or job, internship, or scholarship support, they choose a gold or platinum membership for about the price of one lunch out - 5 or 8$. And, 25% of these collected dues, make up the KnowledgeSTRONG monthly scholarship. One can only imagine what 5$ will give members access to every month when KnowledgeSTRONG has100,000 members. Kickstarter raised 362 million dollars for "creative projects." KnowledgeSTRONG aims to do the same for past, present, and future learning dreams.
According to Charity Navigator, last year 38.87 billion dollars were donated to education. Surprisingly 73% came from generous individuals. KnowledgeSTRONG is working to drive that individual generosity online. And, by December 15, it will have a mobile app to aid that effort.
KnowledgeSTRONG is working with the #givingtuesday movement to harness the power of social media to build their community. #GivingTuesday founders kindly gave KnowledgeSTRONG a seat at the table with older organizations. http://givingtuesday.org/giving-platforms/
KnowledgeSTRONG's vision of a world where friends, family and community fund learning dreams by giving each other the meaningful gift of education is closer to becoming reality thanks to #GivingTuesday. http://givingtuesday.org/partner-detail/knowledgestrong/
KnowledgeSTRONG, headquartered in Natick, MA, was the idea of a community minded teenager, Alex Goldman. The Goldman Family companies Synergystics, Millenium, and Team AVS made that idea a reality. Greg and Cathy Goldman have been successful in business for many years and are giving back for #GivingTuesday by launching KnowledgeSTRONG.com. http://www.knowledgestrong.com/sponsor.html