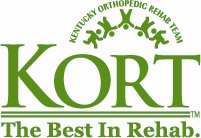 Abnormal positioning of the diaphragm leads to poor posture which can ultimately create chronic back pain
Lexington, Kentucky (PRWEB) November 08, 2012
Studies show that nearly 80% of adults will experience low back pain at some point in their lives. Chronic low back pain can be debilitating and change how you go about daily life. Although eliminating low back pain can be very challenging, physical therapists have been highly successful in rehabilitating patients by retraining the neuromuscular system to stabilize the spine.
"A frequently overlooked component to spinal stabilization is the function of the diaphragm and the mechanics of breathing. Recent research has shed new light on the connection between proper breathing patterns and orthopedic issues such as back pain. Retraining proper breathing patterns may have a substantial impact with regards to decreasing pain and dysfunction for a variety of conditions," said Dr. Chris Sharrock, PT, DPT, CSCS.
Why is Breathing So Important?
"We've all heard how important it is to stabilize and strengthen your core or trunk area," says Sharrock. "Conventional core stability training has focused primarily on the front, back, and base of the trunk cylinder with no attention to the roof where the diaphragm is located," he said. "This traditional approach has been shown to be effective in decreasing low back pain; however the rate of recurrence suggests that there may be a missing component," said Sharrock.
"The diaphragm (roof of the trunk) is the primary muscle for breathing, but it's also important for spine stability. Proper breathing allows the diaphragm to move through a full upward (exhalation) and downward (inhalation) motion which leads to optimal abdominal muscle activity and stabilization of the spine," said Sharrock.
"Breathing incorrectly or with inefficient patterns such as breathing from the upper chest or holding one's breath during activity, inhibits movement of the diaphragm and leads to hyperinflation of the lungs, decreased spine stabilization, and over use of smaller accessory muscles of respiration," said Sharrock.
"Abnormal positioning of the diaphragm leads to poor posture which can ultimately create chronic back pain," said Sharrock.
How to Fix Breathing Dysfunction and Help Your Aching Back
Physical Therapists at KORT can evaluate your breathing mechanics and prescribe specific therapeutic exercises to correct abnormalities. Your therapist can guide you in a step by step progression that incorporates proper diaphragmatic breathing patterns into core stabilization training.
Do you have abnormal breathing patterns? Take this test and find out.
"According to the research, if you have chronic low back pain it is also highly likely that you have abnormal positioning and function of your diaphragm during basic motor tasks, leading to poor stabilization of your spine and increased pain," said Sharrock.
Here is a simple self test to help identify faulty breathing patterns:

Place one hand on your upper chest and the other on your abdomen. Breathe normally at rest for 2-3 minutes in a relaxed state. Pay attention to the hand that moves more while you breathe. Also, take several relaxed deep breathes and note which hand moves more.
Try this test in several different body positions (sitting, standing, and supine) and ask others to watch your breathing throughout different daily activities (sleeping, eating, and walking).
Pay attention to any tension felt in your neck or upper chest/shoulders as well as how much air seems to be left in your lungs at the end of exhalation.
If you are breathing correctly, you will notice greater rise and fall of the hand on your abdomen, there should be no tension in the neck or upper chest/shoulders and air should be fully exhaled from the lungs.
Incorrect breathing technique will see an increased movement of the hand on your upper chest, increased neck or upper chest/shoulder tension, and hyperinflation of the lungs after exhalation.
During the month of November, KORT clinics throughout Kentucky and Southern Indiana are offering a complimentary consultation for back pain. A board-certified
physical therapist will provide a complimentary consultation to help assess your condition. Visit http://www.kort.com or call 1-800-645 KORT (5678) to schedule an appointment.
Kentucky Orthopedic Rehab Team (KORT) has been serving the communities of Kentucky and Southern Indiana for over 25 years, providing clinical excellence and customer service in outpatient physical and occupational therapy. KORT clinicians work one-on-one with patients to regain strength, increase flexibility, improve mobility, and reduce pain without drugs or surgery. Licensed athletic trainers provide sports medicine to over 30 high schools and colleges. The KORT team is committed to improving the lives of patients daily. Locally managed and operated, KORT has nearly 40 clinics specializing in orthopedics, sports and industrial medicine, with more board-certified specialists than any other physical therapy provider in Kentucky. For more information visit http://www.kort.com
###