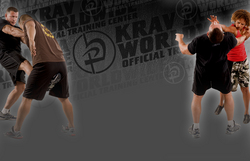 We help our practitioners manage threat
Somers, NY (PRWEB) May 20, 2009
Krav Maga New York, located at 245 Route 100, Somers, NY 10589, announces that it has introduced the Israeli Fitness, Fighting, and Self Defense system known worldwide as Krav Maga.
Unlike Mixed Martial Arts, Boxing, Wrestling, BJJ, or other forms of rule-based competition, Krav Maga is designed for real world violent situations where rules simply do not apply. One of the most devastating methods for self-defense, it teaches practitioners how best to neutralize attacks and escape unharmed. Krav Maga is characterized by practical, consistent self defense techniques against realistic attacks. Because responses taught follow simple instinctive body mechanics, Krav Maga is easily learned, easily retained, and can be replicated under stress.
Krav Maga is a favorite among many Law Enforcement, Military, Defensive Tactics and Anti Terrorist Training Units. Agencies having trained in Krav Maga are include Illinois State Police, Denver PD, US Department of Justice, and LA County Sheriff.
Krav Maga's total body fitness has also attracted countless Hollywood stars including Jennifer Lopez, Kristanna Loken, Brendan Fraser and Jennifer Garner.
Although Krav Maga is a belted system, the promulgation and distribution of belts is not the goal. Krav Maga is about street survival, the real thing, and for many students and Instructors, very personal.
Classes for levels beginner through Black Belt are given weeknights and weekends at Somers Sports & Fitness, 245 Rote 100, Somers, NY 10589.
Krav Maga New York participants are taught to manage situations where losing would be potentially fatal. Attack and defense maneuvers aim to neutralize the threat and facilitate rapid and safe escape. Students learn combatives such as punches, kicks, knees, elbows, head butts and how to defend against common punches, kicks, chokes, grabs, and bear hugs, as well as weapons such as guns, knives, and sticks. Just as important, the instructors at Krav Maga New York teach students to function during the stress and shock of a sudden, violent encounter where there might be multiple attackers.
"We help our practitioners manage threat," said Davide Gristina, Chief Instructor at KMNY. "In fact, we help our participants manage a multitude of threats. It's simulation training, and rather simple, at least conceptually. We provide a threat stimulus, and participants get a first hand experience in perceiving it, understanding it, and responding to it. This process builds confidence and increases response time. More importantly though, the process relieves anxiety and calms the soul. Our practitioners walk away feeling safer knowing that they are no longer denying the possibility of a violent encounter, but rather are doing something to manage it and to answer the nagging, daunting question inside each one of us; what would I do if...?"
Krav Maga New York is a Licensee of Krav Maga Worldwide.
To meet the Instructors and view a class, interested parties can contact Krav Maga New York at (888) 456-0476.
To receive a Getting Started kit, please visit KMNY online at http://www.kmny.us
###