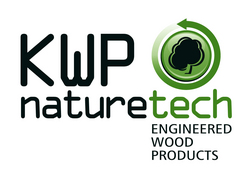 Montreal, Quebec (PRWEB) November 4, 2009
KWP, a leading manufacturer of Engineered Wood Products is proud to announce the launch of its new Naturetech™ Website. The website has been designed to showcase the entire Naturetech™ story which completely answers the needs of today's builder and renovator market.
Naturetech™ has all the beauty and authenticity of wood siding in a great choice of profiles, each in an incredible array of colors. But equally as important is that Naturetech™ is engineered for long lasting performance over regular wood and is 100% Ecological. Naturetech™ Prefinished Engineered wood siding is the only siding choice that can easily help architects and builders LEED certify their projects!
"Naturetech™ product is the perfect solution for Homeowners and Builders alike, seeking quality, durable finishes for their homes exterior while at the same time doing their part to protect the environment" says Lionel Dubrofsky, President of KWP. "We are proud to launch the new website to coincide with continuous improvements in our production processes as well as enhancements to our product line. Both are important in our efforts to sustain the environment while exceeding the needs of our customers."
Check out the new Naturetech™ website to find out about the exciting product line and more about KWP's environmental practices at http://www.KWPproducts.com.
###