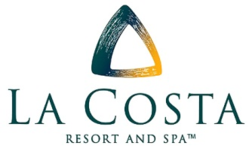 "We are excited that we will provide guests an even more complete golf experience at La Costa," said Paul McCormick, Vice President and General Manager at La Costa Resort and Spa.
Carlsbad, CA (PRWEB) March 12, 2013
La Costa Resort and Spa, one of golf's iconic venues, is about to begin a second major renovation project on its award-winning courses, completing a long-range golf-renewal project at the legendary destination.
Under the direction of Pascuzzo & Pate Golf Design – which remodeled La Costa's Champions Course in 2011 – the new project will affect all 18 holes on the current South Course, which will close May 1 for the start of construction. Renamed the Legends Course, the new layout will reopen in late 2013.
While the routing by legendary golf architect Dick Wilson will remain intact, the multifaceted makeover includes a complete reconstruction and redesign of all 18 greens, as well as a thorough resurfacing of tee complexes, all-new bunkering, and the planting of paspalum turfgrass in the fairways. Once complete, the Legends Course will be more spacious than the Champions Course, with a more open look, while providing a complementary set of strategic challenges and a variety of visual encounters.
"We are excited that we will provide guests an even more complete golf experience at La Costa," said Paul McCormick, Vice President and General Manager at La Costa Resort and Spa. "La Costa has been synonymous with the top echelon of golf for more than 40 years, having hosted 37 PGA Tour and LPGA events. It is important that our championship legacy be matched by our commitment to pure enjoyment of the game."
The bentgrass greens on the Legends Course are to be redesigned and enlarged from an average of 3,000 square feet to an average of 5,000 square feet. Complexes will present a variety of challenges and options to approach and recovery shots. The greens at the first, 12th, and 15th holes are being slightly relocated, as well.
Every bunker on the Legends Course is being redesigned and reconstructed, complete with new drainage and sand. Furthermore, numerous bunkers will be removed. Those that remain will be lower profile, both in the fairways and around the greens.
Tees are being totally rebuilt and in many cases reshaped to provide more space. A fifth set of tees is being added to each hole, as well, allowing the Legends Course to play from 5,029 to 7,025 yards.
Fairways will feature "golfer-friendly" paspalum – a salt-water-tolerant grass that provides favorable, cushioned lies – and will be widened. Fairway expansion will be most notable at the par-4 15th, where the landing area on the sharp dogleg left will be expanded 16 yards to the right and the cart path rerouted.
Wilson designed La Costa's first 18 holes in 1965; his design partner, Joe Lee, added nine holes in 1973 and the final nine holes in 1984. Since opening in the coastal foothills north of San Diego, La Costa Resort and Spa has had a distinguished relationship with the greatest players in golf, dating back to the Tournament Of Champions in 1969. La Costa's list of winners includes legends from various eras, from Jack Nicklaus and Gary Player to Tiger Woods and Phil Mickelson. La Costa hosted the Match Play Championships for seven years until 2006, and in 2010 and 2012 was home to the Kia Classic on the LPGA Tour.
"We have a lot of respect for La Costa's original routing and intend to maintain its integrity," said award-winning golf course architect Damian Pascuzzo, who is partnered with PGA Tour veteran Steve Pate. "Our goal with the Legends Course is to give golfers a completely different type of golf course to play at La Costa. We want to keep it fun and interesting, with different visuals and some subtle nuances around the greens."
The duo is again collaborating on the renovation with Jeff Brauer, former president of the American Society of Golf Course Architects (ASGCA).
Pate, who won the 1988 Tournament of Champions at La Costa, is well suited to reflect on the legacy of La Costa.
"Since I came to La Costa as a kid to watch a professional golf tournament for the first time, I have considered it one of the greatest places in the world," said Pate, who grew up in Santa Barbara and played his college golf at UCLA. "It means a lot to me that our imprint on both the Champions Course and the Legends Course will carry on the tradition of golf that Dick Wilson started here almost 50 years ago."
The second golf course renovation project was put into motion following the recent completion of an overall $50 million investment in the resort by its owners, KSL Capital Partners.
# # #
About La Costa Resort and Spa
Nestled among the beautiful coastal foothills of Carlsbad, Calif., north of San Diego, La Costa Resort and Spa boasts the 43,000 square-foot Spa at La Costa, 552 spacious and well-appointed guestrooms and 76 deluxe one- and two-bedroom suites, a Clubhouse with a fitness center, two acclaimed restaurants - Legends and BlueFire Grill, two championship golf courses and a 17-court tennis center. The entire resort, linked by walkways and washed in color by lush vegetation and gardens, enjoys a village-like ambience. For more information on La Costa Resort and Spa, call (800) 854-5000 or visit http://www.lacosta.com.
About KSL Resorts
Founded in 1992, KSL Resorts manages nine time-honored resorts with outstanding recreational amenities including spa, golf, tennis and ski. Each is refined yet unpretentious, rich in legacy and genuine in service. The KSL Resorts portfolio of properties includes:
-Hotel del Coronado (San Diego, Calif.)
-Beach Village at The Del (San Diego, Calif.)
-La Costa Resort and Spa (Carlsbad, Calif.)
-Rancho Las Palmas Resort & Spa (Rancho Mirage, Calif.)
-Vail Mountain Lodge & Spa (Vail, Colo.)
-Barton Creek Resort & Spa (Austin, Texas)
-The Homestead (Hot Springs, Va.)
-Montelucia Resort & Spa (Scottsdale, Az.)
-Grove Park Inn (Asheville, NC)
For more information, call (866) KSL-7727 or visit http://www.kslresorts.com
About Pascuzzo & Pate Golf Design (http://www.2Pgolfdesign.com)
Pascuzzo & Pate offers professional golf course architecture, course design and renovation services and specializes in creating environmentally-conscious courses with distinctive character. The firm has built a significant design portfolio for an array of clients in the public and private sectors. Highlights from their portfolio include Monarch Dunes Golf Club, The Ranch Golf Club, Indian Pond Country Club, Murasaki Country Club, La Quinta Country Club, and Blackhawk Country Club. Also on the design team responsible for La Costa's course renovation is Jeff Brauer who has created several acclaimed courses, including the Wilderness at Fortune Bay in Minnesota, which was awarded a "Best New Course" accolade from Golf Digest. Damian Pascuzzo started his design career in 1982 under the tutelage of Robert Muir Graves in the firm's Walnut Creek office. An early adopter of technology and the use of computer-aided design, he became a full partner of the firm in 1991 and the name was changed to Graves & Pascuzzo. He partnered with Steve Pate in 2003 after a successful collaboration at Monarch Dunes in Nipomo, California.