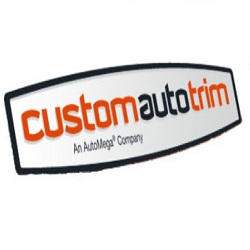 The kits are designed to make it easier for disabled car owners to get in and out of their vehicles.
San Diego, CA (PRWEB) April 03, 2013
Automobile accessory supplier Custom Auto Trim has just announced the addition of the Motorized Lambo Door Conversion Parts kit to their extensive line of accessory products. The new Lambo door kits are designed especially for disabled care owners and when installed properly make it easier for these disabled owners to get in and out of their vehicles
The Lambo door kits work with existing manual Lambo door parts and upgrade those parts into a motorized unit. This allows for automatic operation of the car doors with just a click of one button. The kits, once installed, provide motorized push and pull power using over 250 pounds of torque to lift even the heaviest car doors. The Lambo door kits offered on the Custom Auto Trim website include linear actuators, wiring, relays, in-dash switches and/or remotes and shaved door automatic door opening systems. The kits do not include hinges for existing doors.
The Custom Auto Trim website is currently featuring both a basic automation conversion kit that comes without remotes or door openers and a total automation conversion kit that does include the remotes and door openers. The total automation conversion kits are offered with 8, 10 and 18 function options to give car owners the option of programming their remotes to operate other functions on their vehicles.
The Lambo Door kits are proving to be very popular, especially with can owners that assist the disabled. The kits allow for doors to automatically lift up instead of out allowing disabled riders to quickly and easily enter and exit a vehicle.
ABOUT CUSTOMAUTOTRIM.COM
Custom Auto Trim has been a leading automobile accessory supplier since 1977. Over 30 years the company has offered the highest quality name brand products to car owners across the United States. The company began an online presence in 1997 and has since become the destination of choice for the automobile accessory customer.