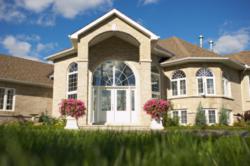 The main reason drastically underwater borrowers aren't refinancing with HARP is because they don't know they can.
Las Vegas, NV (PRWEB) March 28, 2013
HARP Approval, a nationwide online network of pre-approved home loan professionals and lending institutions, reports that changes to the Obama Administration's Home Affordable Refinance Program (now HARP 2.0 - 3.0) have made borrowers with high loan-to-value (LTV) ratios more eligible than ever before to both acquire a refinance loan and save an average of more than $330 per month on their loans by using HARP.
This news comes in light of a recent report by DSnews.com, which put the average that HARP borrowers are saving at $83 per week. The report also shed light on why hundreds of thousands of borrowers are not utilizing a service that could save them thousands of dollars every year.
So why are highly underwater borrowers not taking advantage of HARP more often?
A study by Fannie Mae's Economic and Strategic Research Group surveying 2,400 HARP-eligible borrowers indicated that 38 percent of those with LTV ratios exceeding 125 percent had decided not to refinance because they thought the money they lost on their home value would mean extra payments. This is, of course, untrue, and exactly what the amendments made to HARP in the past year are designed to combat.
Another complaint from 28 percent of those with LTV's exceeding 125 percent was that they thought they would not qualify for HARP. Once again, HARP's new structure was created in part to help high-LTV borrowers qualify for refinancing.
Click HERE to check HARP Loan Eligibility
One key element that HARP-eligible borrowers with a high LTV ratio should know is that under the HARP 2 revisions that came out in early 2012, there is no longer a cap for refinancing first mortgages at 125 percent, meaning that millions of deeply underwater borrowers are still HARP-eligible. In fact, the most recent Federal Housing Finance Agency (FHFA) numbers show that in 2012 alone, 228,141 borrowers with an LTV above 125 percent were refinanced nationally through HARP.
What's even more impressive—and what supports the claim that a lack of awareness of this tool for deeply underwater borrowers is the main reason they're not reaping HARP's benefits—is the marked uptick in HARP refinance borrowers from the first several months of HARP 2's inception to the time when it really took off.
From HARP 2's inception in February of 2012 through the end of May, 2012, the average number of HARP users monthly with an LTV above 125 percent was 3,021. Then, suddenly, when the perks of this new addition to HARP starting garnering national media attention, the amount of users jumped to 58,127 in June of 2012. In comparison to the monthly average over the first four months, that's an increase of almost 2,000 percent per month. And the program has had users in the tens of thousands every month since.
"Borrowers have been flocking to this program for many reasons," says Brian Maier, Broker/Owner at Raintree Mortgage, a Las Vegas HARP Mortgage Lender. "Refinancing gives families the ability to keep their kids in the same school district and neighborhood versus having to move due to the monthly savings. It also gives them peace-of-mind, knowing that they are refinancing out of an adjustable rate mortgage into something that will be fixed for the next 30 years."
About HARP:
In October 2011, the Federal Housing Finance Agency (FHFA), Fannie Mae, and Freddie Mac announced provisions to the Home Affordable Refinance Program that make it simpler for lenders to refinance HARP-eligible mortgages.
The Home Affordable Refinance Program (HARP) is a streamline refinance program created to assist responsible borrowers who have continued to make their mortgage payments, but may have been unable to refinance over recent years because of declining home values.
The Obama administration claims that HARP will save homeowners an average of $250 a month in mortgage payments, although recent numbers indicate even more savings. HARP is also anticipated to help 4-5 million underwater homeowners.
To be eligible for HARP 2.0, borrowers must meet the following requirements:
1) Fannie Mae or Freddie Mac owns or has guaranteed their first mortgage loan.
2) The loan was sold to Fannie Mae or Freddie Mac prior to May 31, 2009.
3) Borrowers must be up-to-date on their mortgage payments.
4) Home value can't exceed amount owed, or is there minimal equity in your home.
5) All mortgage payments in the last 6 months need to have been paid on time.
6) Can't have any sixty (60) day late payments in the last 12 months.
Click HERE for Fannie Mae Freddie Mac Loan Look-up Tool
HARP Approval is a nationwide online network of pre-approved home loan professionals and lending institutions which have been authorized to take part in the Obama Administration's revamped versions of the Home Affordable Refinance Program (HARP 2.0 - 3.0). To speak with a HARP specialist, you can call toll-free 888-460-2939.