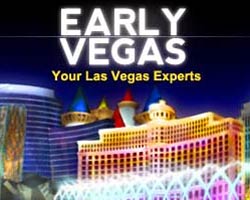 There's no doubt that the pools at Las Vegas hotels are the can't miss party scene of summer 2013.
(PRWEB) June 01, 2013
The 2013 summer solstice, or first day of summer, is officially on June 21st this year. According to those at the Las Vegas pool parties, however, summer in Sin City has already begun! Las Vegas pools up and down the Strip have already kicked off their summer festivities, and with most colleges already out for summer, the weather isn't the only thing getting hotter! Las Vegas pool parties are heating up with sets from world famous DJs and openings of new day clubs like Daylight at Mandalay Bay. There's no doubt that the pools at Las Vegas hotels are the can't miss party scene of summer 2013. Here are the picks for top pools at Las Vegas hotels based on the Vegas pool party scene, poolside gambling, and variety of pools:
1. MGM Grand Hotel & Casino:
They're not joking when they say it's grand. The Vegas pool scene at the MGM Grand can tickle anyone's fancy. With 6.5 acres including 4 pools, a lazy river, 3 jacuzzis, and 27 cabanas, there's something for everyone. Whether wanting to relax by the Vegas hotel pool or attend a raging pool party, the MGM Grand has it covered. For those wishing to tear up Sin City at a wild Vegas pool party, Wet Republic at MGM Grand is known for hosting some of the hottest DJs. Set to play this summer are Tiesto, Calvin Harris, Dada Life, Bingo Players, Steve Aoki, deadmau5, and R3Hab. Find more information on this Vegas hotel and pool scene: MGM Grand Vegas
2. Mandalay Bay Hotel & Casino:
Mandalay Bay in Vegas is famous for Mandalay Bay Beach and its wave pool holding 1.6 million gallons of water, 3 smaller pools, a lazy river, and whirlpools! Plus, Daylight at Mandalay Bay, one of the most anticipated Las Vegas openings of this year, has finally debuted with it's Beach Club! This Vegas dayclub includes 3 pools and covers 4400 square feet for ragers that no partier should miss. Plus, it even has late night pool parties on Wednesday nights for Eclipse at Mandalay Bay. Set to play this summer are Thomas Gold, Stafford Brothers & Mat Zo, DJ Stellar, Eric Dlux, Zedd, Bassjackers, Pusha T, Nicky Romero, Krewella and more. Plus, those who wish to get a bit skimpier, Morea is a top optional pool at Mandalay Bay! Find out more about this Vegas hotel and the pool options: Mandalay Bay Hotel Las Vegas
3. The Palms Casino Resort:
The Las Vegas pool scene at the Palms hotel in Sin City covers 2 acres and can hold up to 3000 people! With Ditch Fridays and Ditch Saturdays at the Palms, the dayclub pool party scene at this Vegas hotel is one of the wildest around. DJs and performers this summer include Mark Stylz with DJ Exodus, Alie Layus with Lisa Pittman, Ludacris live in Vegas, Taboo of Black Eyed Peas, Jazzy Jeff, DHG with Presto One, and more. Want to take a dip but don't want to miss out on the casinos? Anyone staying at the Palms Vegas hotel is in luck since there are 5 blackjack tables at the poolside Glass Bar, which is open on weekends. Find out more about this Vegas hotel and pool scene: Palms Las Vegas hotel
4. Aria Resort & Casino:
The adults only pool party at the Las Vegas Aria Liquid Day Club & Lounge offers the hottest DJs in a more secluded pool party with a VIP feel. This party may not typically be as crowded, but with 85 chaise lounges, 8 cabanas, and 35 day beds, relax in the adult only Vegas pool scene and party away! For those who aren't looking for a pool party in Vegas, there are 3 pools at Aria to suit one's needs. Whether relaxing at Ellipse or one of the 3 hot tubs, enjoy pool side food and drinks at the Aria Vegas hotel pool scene. Find more information about the this Las Vegas hotel its Vegas pools: Aria Hotel in Vegas
5. Hard Rock Hotel & Casino:
This year is the 10 year anniversary of the orignal Vegas pool party spot at the Hard Rock Hotel and Casino. Beachlife at Hard Rock Hotel Pool is one of the most popular pool parties in Las Vegas, and with the lineup of DJs for this summer, it looks as though the reign of Beachlife will continue. Along with their usual Rehab Sundays, Relax Mondays, Nectar Saturdays and Summer Camp Fridays, and some Vegas events for this summer at Rehab include Gregor Salto with David Aude, Richard Beynon's birthday party, Sex Panther with the PartySquad, Pepper, Bassrush, Juicy Beach, Torro Torro, Mightyfools with Stonebridge, Bikini Invitational Preliminary Rounds, and more. Plus, with 3 swim up blackjack tables at the Hard Rock Pool and 4 blackjack tables in The Palapa Hut, this Vegas pool is perfect for any casino lovers who want the chance to splash around without losing time for the tables. Find out more about this Vegas hotel: Las Vegas Hard Rock Hotel & Casino
Can't afford to make it to these Las Vegas hotel pool parties? Think again. Las Vegas deals all along the Strip make Vegas affordable for any type of traveler.
This article was written by Ariel Abbott, Editor of EarlyVegas.com.
About EarlyVegas.com:
EarlyVegas.com is an authority on how to save money and get the best value when planning travel to Las Vegas. EarlyVegas.com searches the web for the best packages, specials, promotions, deals, and promo code offers that help travelers save and get the most value when booking hotel rooms, tours, and shows in Las Vegas.