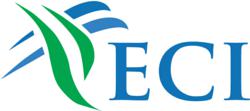 Las Vegas has been home for over 10 years. The community has supported us, helped us grow, and it was important to show our commitment to them by remaining here for many years to come
Las Vegas, NV (PRWEB) March 12, 2013
Electronic Commerce International (ECI), provider of merchant services and payment processing solutions, is excited to announce the new location for their corporate headquarters in Las Vegas, Nevada.
ECI will use the current office space to expand their capacity to provide more services and quality customer service to accommodate for the record growth ECI has seen due to new merchant acquisitions nationally.
Electronic Commerce International is now located at:
7251 W Lake Mead Blvd, Suite 300
Las Vegas, NV 89128
(702) 360-5524
"We are so excited about the move," stated Heidi Anderson, President and CFO of ECI. "Although our old location was great, we are looking forward to the ability to expand into and serve additional markets while retaining our long standing Las Vegas presence."
The new location, in the prestigious Bank of Nevada complex, puts ECI in right in the mix of Las Vegas' new north-west businesses hub and close to Interstate 95 where in business diversification in recent years makes the location highly sought after.
"This move shows our continued commitment to both customer service and support for our local area—Las Vegas has been home for over 10 years. The community has supported us, helped us grow, and it was important to show our commitment to them by remaining here for many years to come," said Jim Anderson, CEO of ECI.
As a trusted payment processing merchant, ECI offers many services including card processing, mobile payment and loyalty rewards programs for businesses of all sizes. For additional information on their products and services, visit http://www.ecistore.com.
About Electronic Commerce International:
For more than a decade, Las Vegas-based Electronic Commerce International has been providing affordable, personalized payment processing solutions to merchants of all sizes in the United States and Canada, so business owners can focus on growing their company. ECI has more value added services for small, medium and large businesses than anyone, like Text Marketing, Business Lines of Credit, Merchant Cash Advance, Gift and Loyalty Program, Mobile Processing, 90 Days Same as Cash and Check Guarantee. ECI prides itself on superior customer service, offering support 24 hours a day, 7 days a week. To learn more about Electronic Commerce and their extensive products visit them at http://www.ecistore.com .