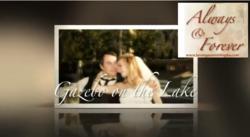 Spring is the perfect time for a wedding or renewal ceremony and reception in Las Vegas. The weather is mild with average temperatures in the 70s
Las Vegas, NV (PRWEB) March 19, 2013
Always & Forever Weddings and Receptions is announcing their spring special, which gives couples a full 10% off of their Las Vegas Wedding Packages including the all-inclusive wedding and reception package when paid in full.
Led by founder and renowned Las Vegas wedding packages consultant Raquel Ryan, Always & Forever has quickly established a reputation as a great team that offers affordable prices and the best indoor and outdoor venues available in the area. Couples from all over the world choose Always & Forever for their wedding or renewal celebrations on a regular basis.
When asked about the spring special, Raquel Ryan exclaimed, "Spring is the perfect time for a wedding or renewal ceremony and reception in Las Vegas. The weather is mild with average temperatures in the 70s. Simply mention "Weekly Special" to Receive 10% Off Package When You Reserve Your All-Inclusive Wedding and Reception and Pay in Full."
Ryan went on to say, "Our all-inclusive packages are great because we handle everything right down to the smallest of details. It's stress free!"
To learn more about Always & Forever Weddings and Receptions and how to take advantage of the 10% off special visit them on the web at: http://lasvegaswedding4u.com/wedding-packages/
About Always & Forever Weddings and Receptions
Always & Forever is an award-winning wedding and ceremony consulting firm with several indoor and outdoor ceremony and reception venues throughout the Las Vegas area. The firm is led by renowned wedding consultant Raquel Ryan.
Location:
Always & Forever Weddings and Receptions
2902 Lake E Dr, Las Vegas, NV 89117
(702) 318-5683 | (800) 259-2978
Contact Name: Raquel Ryan
Contact Phone: 702-318-5683
Website: http://lasvegaswedding4u.com