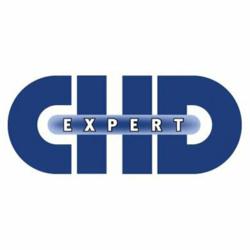 59.9% of pizzerias in Las Vegas are independently owned, where large chains make up 28.6 percent of the total pizzerias in Las Vegas.
Chicago, Illinois (PRWEB) March 12, 2013
Chicago-based foodservice database, marketing, and analytics firm, CHD Expert reports that the number of pizza, pasta and Italian restaurants have increased by 1.4% across the nation in 2012. Pizza has become an increasingly popular menu item making up 12.7% of the restaurant industry. The city of Las Vegas hosts 360 pizzerias and make up 12.9% of total number of restaurants in the city. Only 'varied menu type' has a larger presence in Las Vegas, with the Pizza & Pasta menu type leading other popular menu types such as Mexican, Burgers and Sandwiches. Only 2.8% of the pizzerias in Las Vegas are full service restaurants, which is lower than the national average of 3.7 percent, whereas limited service restaurants account for 97.2 percent of the Las Vegas pizza market.
The pizza landscape in Las Vegas is as diverse as the pizza pies themselves. 59.9% of pizzerias in Las Vegas are independently owned, with each pizza brand having less than 9 total units operating nationwide. Large pizzeria chains are restaurants with over 500 total units in operation nationwide, like Papa Johns, Pizza Hut and Dominos, making up to 28.6 percent of the total pizzerias in Las Vegas. Las Vegas has more independently owned pizzerias than the nation's average of 54%.
While new pizzerias are opening regularly in Las Vegas, CHD Expert's findings also indicate that many pizzerias are able to sustain business and maintain operations that last years beyond the initial grand opening. 51.5% of Las Vegas pizzerias in operation have been serving up their slices for over five years. Approximately 21 percent of Las Vegas pizzerias are still aiming to surpass the ever so important two years in business milestone.
The majority of the pizza restaurants carry an average check of only $7 to $10, which drives some lower revenues for these restaurants. 56% of the pizzeria units in Las Vegas bring in less than $500,000 in sales per year. Only one pizzeria in Las Vegas grossed over 2.5 million dollars in revenue in 2012. Even with slim revenues the pizza pie has become a staple in many Americans' diets.
"Pizza has established itself as one of the top food choices among Americans looking to dine out or order in" stated Brad Bloom, Director of Sales for CHD Expert North America. "With the 2013 Pizza Expo quickly approaching, we wanted to evaluate the pizza industry in the host city of Las Vegas and share our findings with all of the operators, distributors and vendors who will be in attendance. I am excited to be attending the show, and look forward to networking with other foodservice colleagues, hopefully over a slice of pepperoni."
To obtain detailed information on any foodservice market or to schedule a time to meet during the 2013 Las Vegas Pizza Expo please contact Brad Bloom.
About CHD Expert
CHD Expert is the worldwide leader in collecting, managing, and analyzing data for the Away-from-Home Global Foodservice Market. For more than 10 years, CHD Expert has been dedicated to support Foodservice channel members in providing a global vision and an in-depth understanding of the industry (in Europe, North America, and Asia Pacific).
Our objective is to support our clients in their sales and marketing strategies by providing the most comprehensive and accurate foodservice census housing market information for more than 4 million operators worldwide. For more information or learn about all of our products available, please visit CHD-Expert.com.