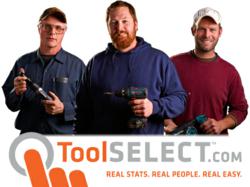 In addition to high-visibility laser lines and precision found in other Lino models, the L360 features a 360° horizontal and 180° vertical line
Grand Rapids, MI (PRWEB) May 11, 2012
Laser level reviews and discussion among ToolSelect members is poised to continue and grow with the release of the new Leica Lino L360 laser level, which features both a 360° horizontal and 180° vertical line as well as a rechargeable battery pack that was designed for 20 hours of runtime.
The new laser level employs IP65 protection to keep the tool dust- and water-tight. A well-dampened pendulum-based self-leveling system is designed for maximum accuracy, which is +/- 1/16" at five meters horizontally and +/- 1/32" at three meters vertically. The tool operates within a range of up to 50 feet (up to 200 feet with detector), depending on lighting conditions.
"We're very excited to announce this product," says Tim Commons, vice president and general manager, North America Precision Tools Division. "In addition to high-visibility laser lines and precision found in other Lino models, the L360 features a 360° horizontal and 180° vertical line. The IP65 protection allows not only working in rough indoor environmental conditions but also outdoors."
The built-in rechargeable battery pack with a 20-hour runtime was designed to prevent customers from ever having to buy any additional batteries.
The tool comes with a charger, target plate and smart multifunctional adapter which lets users set up the laser on rough surfaces or fix it on walls, profiles or pipes.
"Our community loves laser levels, since they can be used in pretty much every industry," says Tom Klein, vice president of marketing and merchandising with ToolSelect. "No matter what our members' backgrounds, they're going to find a use for a laser level, and we can't wait to see what everyone has to say about this new Leica Lino L360."
About ToolSelect
ToolSelect is an unbiased community powered by its members that covers all aspects, types and brands of tools, but does not actually sell any tools. ToolSelect's members include everyone from experienced tradesmen to complete novices. Users trade tips, compare notes, debate their favorite tools and work together to help each other make intelligent purchasing decisions.
Like ToolSelect on Facebook (ToolSelect)
Subscribe to ToolSelect on YouTube (toolselecttv)
Follow ToolSelect on Twitter (toolselectmedia)