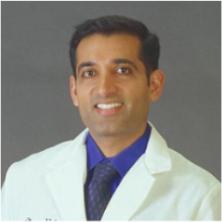 LASIK surgery can improve vision and reduce the need for corrective lenses and eye drops.
Atlanta, GA (PRWEB) June 29, 2012
The Atlanta Vision Institute, founded by board-certified ophthalmologist and LASIK surgeon Dr. Ashraf, recently released several brief but informative video clips on its YouTube channel, atlanta2020. These videos include patient testimonials, as Dr. Ashraf's patients discuss their challenges living with glasses or contact lenses as well as the benefits and positive outcomes of having corrective laser eye surgery. Dr. Ashraf discusses common vision problems in several of the videos, including how to differentiate between dry eyes and allergies, how to diagnose and treat dry eyes, as well as defining presbyopia and the common treatment.
Dr. Ashraf's patients suffered from a variety of vision problems including presbyopia and dry eyes. Presbyopia is a condition that develops with age, where the lens of the eye loses its ability to focus, making it difficult to see objects up close. Dr. Ashraf explains that the most common treatment for presbyopia is monovision, where one eye is treated to see objects up close and the other eye views distant objects. Presbyopia can be treated with LASIK surgery. "Dry, itchy eyes can be exacerbated by contact lens wear. While the condition can be treated temporarily with the use of lubricating eye drops, artificial tears or prescription medication, LASIK surgery can improve vision and reduce the need for corrective lenses and eye drops," states Dr. Ashraf.
A common thread through the patient testimonial videos is the professionalism, high standards of care and quality customer service that Dr. Ashraf and his staff provide. Patients stated that Dr. Ashraf did not rush visits and answered all questions and thoroughly explained procedures.
The Atlanta Vision Institute was founded by Dr. Ashraf, MD, FACS, a board certified ophthalmologist who specializes in cornea and refractive surgery, including laser vision correction. Dr. Ashraf also has a clinic in Dubai, United Arab Emirates, and has personally performed nearly 40,000 LASIK procedures in both locations. For more information about the Atlanta Vision Institute and Dr. Ashraf, visit http://www.atlanta2020.com or call (770) 622-2488 in the Atlanta area to schedule an appointment.