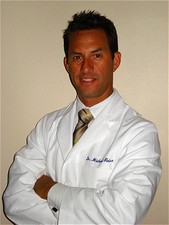 Specific treatment performed by chiropractors can produce long lasting results when treating whiplash pain.
Las Vegas, NV (PRWEB) October 31, 2012
It is estimated that car accidents cause injuries in over 6 million drivers every year in the United States. 1 in every 16 drivers will be involved in an accident annually.
Las Vegas chiropractor Dr. Michael Reiss says "Most accidents are said to occur within a 3 mile radius from your home, so having treatment options that are conveniently located is very important to the recovery from the injuries."
Dr. Reiss has recently published a book titled "The Las Vegas Car Accident Victim's Health Guide." The book is now available on Amazon.com in both paperback and Kindle formats. Dr. Reiss has treated over 4,000 Las Vegas residents, with an emphasis in treating patients suffering with neck or back pain after an accident.
"Many people don't realize little known facts, like 15-40% of those injured in an accident will suffer from ongoing chronic pain. X-rays taken 7 years after whiplash injury showed neck disc arthritis in 39% of the patients in a recent medical study," says Dr. Michael Reiss.
"For many years, car accident victims were only prescribed neck collars to immobilize the neck and given medications to alleviate pain," Dr. Michael Reiss added.
According to a study in 1999 in the New England Journal of Medicine, "Anti-inflammatory drugs for arthritis pain cause 16,500 Americans to bleed to death each year. The best medical journals report that whiplash-type injuries produce scar tissue that heals within 6-8 weeks after an accident, and the specific treatment performed by chiropractors can produce long lasting results when treating whiplash pain."
Where can people find out more about being injured after a car accident in Las Vegas? Visit http://www.LasVegasCarAccidentTreatment.com for more info about Las Vegas chiropractor, Dr. Michael Reiss. "Anyone involved in a recent car accident can receive a Free computerized spinal exam to determine the extent of the whiplash injuries as well as possible treatment options." Say Dr. Reiss.
Dr. Reiss believes this is vital information for Las Vegas whiplash sufferers to be aware of, and is giving away a free copy of his book to anyone involved in a recent accident at http://www.lasvegascaraccidenttreatment.com/free-book.