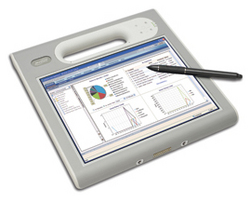 We're excited about LATISTA Field 4.0
Reston, Virginia (PRWEB) December 5, 2008
LATISTA Technologies, a leader in mobile and web-based construction management software, announced the release of version 4.0 of their LATISTA Field software. Version 4.0 offers several new and upgraded features that will enhance efficiency, particularly in the area of subcontractor management.
LATISTA Field is a web-based, mobile field operations management system first introduced in 2001. It allows project owners, contractors, subcontractors, and other third parties to collaborate more efficiently. Using LATISTA Field, general contractors can coordinate the activities of subcontractors associated with a project and organize inspections to improve quality and reduce deficiency correction time.
One important feature in the quality assurance effort is the subcontractor portal, a web-based portal that subcontractors can access regularly to see their deficiencies, reference expected standards, and communicate discrepancies with construction supervisors. Because communications or reports are time-stamped to provide computerized proof of defect resolution schedules, the portal also is an effective tool in reducing complaints about lost or missing deficiency reports.
LATISTA Field 4.0 allows project managers to use charts and graphs to monitor subcontractor performance and quality assurance without having to resort to outside spreadsheet or database programs. These performance notes carry over to future projects as well, giving subcontractors incentive to improve quality.
Improved communications and quality assurance between general contractors and subcontractors reduces the cycle time on deficiency recognition and resolution, saving time and money as a project moves toward completion and turnover.
"We're excited about LATISTA Field 4.0," said LATISTA Vice President Chris Ramsey. "Our longtime customers will notice new time-saving features, and new customers will recognize an impressive return on investment, thanks to better collaboration and efficiency."
About LATISTA Technologies
LATISTA has been a leader in mobile and web-based field management software and services since its founding in Reston, Virginia, in 2001. Its software is used by top contractors and owners worldwide to reduce project costs and risks by eliminating redundancy, enhancing collaboration among project participants, and allowing more thorough analysis of project performance.
###