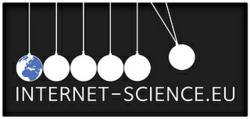 Individuals engaging in Online Reputation Management are often acutely aware of how they may be perceived on the Internet by others and wish to exercise some control over the projection of their online profile.
Lausanne, Switzerland (PRWEB UK) 22 December 2012
Dr Laura Toogood, Private Client Director at Digitalis Reputation, recently spoke at the Workshop on Internet Trust, Reputation, Identity and Privacy that formed part of the International Conference of Social Informatics. Dr Laura Toogood was invited to attend the conference in Lausanne following the success of her abstract, which discussed the growing demand for Online Reputation Management by private individuals.
The workshop took place at the École Polytechnique Fédérale de Lausanne, which is one of the two Swiss Federal Institutes of Technology. It was designed to bring together leading academics and industry workers from around the world to discuss a number of topical online issues. There was a specific focus on considering multidisciplinary perspectives from experts in humanities, social sciences, engineering, as well as mathematicians and physical scientists.
Dr Laura Toogood's abstract focused specifically on Online Reputation Management and during her presentation she discussed the evolving nature of communication and the impact of the internet on the reputation of private individuals. There was a specific focus upon the dynamics involved with devising and implementing various strategies for private individuals, who are subject to media scrutiny. Dr Toogood also considered the key factors that are evident in causing the growing demand for Online Reputation Management services and shared her own experiences of the media. One key challenge identified included the portrayal of multifaceted dimensions of individuals and the variation between physical and online perception.
Dr Laura Toogood completed her doctorate at University College Dublin in the area of Social Informatics and now specialises in Online Reputation Management. Digitalis Reputation is a London-based Online Reputation Management company based in Mayfair.