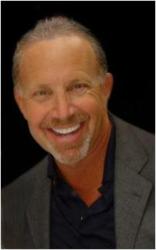 We strive to deliver perfection in every smile and pleasure in every visit.
Beverly Hills, CA (PRWEB) March 18, 2013
Celebrity dentist Dr. Laurence Rifkin is an expert in cosmetic and restorative dentistry. Care is the cornerstone of his practice. At Rifkin Beverly Hills, each patient is treated like a celebrity by Dr. Laurence Rifkin and his staff of world-class professionals. Unsurpassed dentistry with a heartfelt emphasis on patient comfort is what makes Rifkin Beverly Hills the most innovative and indulgent of premier aesthetic dental practices. Dr. Rifkin's extraordinary achievements in the field of dental and facial aesthetics are born of both his precision as an exacting clinical scientist and his innate passion as a professional sculptor. For the span of his 36-year career and almost 70,000 dental appointments, Dr. Laurence Rifkin's ceaseless attention to detail and dedication to achieving exquisite results have made him an international leader in cosmetic dentistry. Dr. Rifkin's patients rest assure that they are receiving the highest class of care.
Due to Dr. Laurence Rifkin's keen eye and master's finesse, discriminating clientele trust in his proven ability to produce dentistry that does not look like dentistry. All too often, other dental work can appear crude or heavy-handed. Individuals spend a small fortune seeking to restore their smiles, only to receive what is commonly referred to as a big set of "Chicklet" teeth. This dreadful and disappointing result is the antithesis of 'The Rifkin Experience,' as Dr. Rifkin possesses an unrivaled ability to create gorgeous, natural-looking smiles.
Dr. Laurence Rifkin is proud to support Rebuilding America's Warriors (RAW). Dr. Rifkin is dedicated to the community. His work in this area is not about shining a light on himself but rather to restore one of the most important things a person can lose, their smile. His most recent focus is Rebuilding America's Warriors (R.A.W). R.A.W is a non-profit foundation dedicated to providing free reconstructive surgery to recently wounded and disfigured active service and veteran status warriors. Disfiguring scars can remain as a result of shrapnel, burn and artillery wounds.
Disfiguring wounds can interfere with the veteran's ability to seek social encounters and reenter his or her pre-war life. It is R.A.W's objective to aid the veteran, or active military soldier, to more readily advance in his/her profession and in the social arena. Looking one's best also increases self esteem and will help give our soldiers the confidence to seek their ultimate dreams.
R.A.W. has formed a network of 300 surgeons in 46 states, soliciting their services across the country to provide reconstructive surgeries on a national basis to our wounded and disfigured warriors.
Publicly solicited donations go directly toward the soldier's transportation, hotel accommodations, food, surgical costs, medical supplies, hospitalization, anesthesia, medications, and aftercare. Rebuilding America's Warriors Foundation does not want to allow the wounds of war to permanently disfigure promising young lives. R.A.W. is a 501(c)3 charitable foundation.
Dr. Laurence R. Rifkin
310-896-8970
http://www.DrLaurenceRifkin.com
Info (at) DrLaurenceRifkin (dot) com
"The H.O.M.E. Foundation is Proud to Support 'Rebuilding America's Warriors'"
About The H.O.M.E. Foundation:
The Helping Others Means Everything, or The H.O.M.E. Foundation, is a not-for-profit organization dedicated to helping our Family of Charities. Frankie Verdugo, President of The HOME Foundation, wants to help as many worthy charities as possible as they struggle during these tough economic times. Frankie Verdugo helps raise funds through luxury dream home raffles, home giveaways, prizes, and high profile celebrity events in Hollywood... "Our mission is to help charities reach their fundraising goals and to bring awareness to their praiseworthy causes."