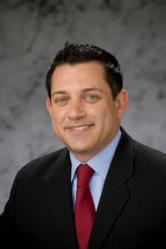 Establishing this fourth office in Ontario extends our service area to Eastern Los Angeles, San Bernardino County and Riverside County
Los Angeles, CA (PRWEB) September 04, 2012
The Law Offices of Jeffrey B. Kahn, P.C., leading tax, probate, trust and business law firm, announced today the opening of a new location in Ontario, California adding to the existing Southern California office locations of Los Angeles, San Diego and Newport Beach. With its expanding Southern California client base, the newly opened office in Ontario along with the existing offices in Los Angeles, San Diego and Newport Beach will enable the firm to more effectively support Southern California market clients, including people who need assistance with the pressing IRS Offshore Voluntary Disclosure Initiative (sometimes referred to as the "IRS offshore amnesty program"). The new offices will be headed by California probate attorney Jeffrey B. Kahn and will provide the same suite of services available as the offices located in the San Francisco Bay Area.
"Establishing this fourth office in Ontario extends our service area to Eastern Los Angeles, San Bernardino County and Riverside County," said the principal, Jeffrey B. Kahn. "Our success in Los Angeles, San Diego and Newport Beach affirms the validity of our commitment to provide professional service by qualified tax attorneys along with face-to-face contact and accountability."
The prominent tax lawyer in Los Angeles opened his Ontario (officially East Los Angeles) office in August, just in time for the influx of clients in need of assistance with the IRS offshore amnesty program. The firm's area of expertise includes tax planning and tax controversies; estate planning, probate and guardianship issues; and business transactions.
In addition to the new locations, the firm is reminding clients that the IRS's most recent foreign account amnesty program may be the last opportunity for taxpayers to handle unreported foreign income issues without criminal prosecution. As one of the firm's main services, all Southern California offices are ready and equipped to help clients resolve IRS issues concerning unfiled back taxes.
The newest office is located at 3281 E. Guasti Road, Suite 700, Ontario, CA 91761. The remaining offices are conveniently located throughout Southern California. The West Los Angeles office is located at 6080 Center Drive in Los Angeles, CA 90045; the San Diego office is located at 402 West Broadway, Suite 400, San Diego, CA 92101; and the Newport Beach location can be found at 4695 MacArthur Court, 11th Floor, Newport Beach, CA 92660.
For more information about The Law Offices of Jeffrey B. Kahn or to schedule a prompt evaluation with a tax attorney about the federal tax amnesty program case, please visit http://www.kahntaxlaw.com/.
About
The Law Offices of Jeffrey B. Kahn, P.C. is a tax, probate and business law firm headed by Jeffrey B. Kahn, Esq., a member of the California and Florida Bars and Florida Bar Board Certified in Tax law. The firm has eight offices throughout Northern and Southern California, including Walnut Creek, San Francisco, San Jose, Fairfield, San Rafael, Los Angeles, San Diego and Newport Beach. To discuss your probate, estate planning, litigation or tax matter with a Los Angeles or San Francisco tax lawyer, please call 866-494-6829.