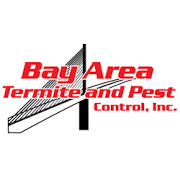 Safe, Effective, and Courteous Pest Control Solutions at a Fair Price
Clearwater, Florida (PRWEB) January 24, 2013
For over twenty years, the Bay Area Pest professionals have provided homeowners throughout Pinellas and Hillsborough counties with exemplary lawn pest care maintenance, and that same level of professional care will now be available to businesses across Tampa Bay. Companies can now have peace of mind and take new measures to protect their investment through this newly expanded resource.
"Bug problems can easily compromise a business' image in the public eye. Company properties with a pest problem can see their sales fall dramatically as customers choose to visit competitors instead. Bottom line is when a business doesn't present a professional image, it suffers. Increased health risks and unkempt properties are simply not attractive to the public at-large," the spokesman pointed out in a candid manner.
In addition to business-grade pest control services, Bay Area Termite and Pest Control offers full-service lawn weed control for commercial property management. A business can choose from an array of maintenance services, including; fertilizer application, regular aeration as well as many more offerings.
With this new commercial expansion, Bay Area Pest hopes to assist businesses all over the bay area with not only maintaining a pest-free environment, but also one that is free of unsightly weeds. Its proprietary lawn weed control system can make tired, worn-out grass turn into a healthy new lawn.
Among its many service inclusions is ant, rodent, roach control, along with wildlife and bird removal services. These can greatly benefit a business not only helping to protect its image, but in helping to protect its customers by preventing disease spread by common pests. These include such things as food poisoning, E-coli, skin Infections, salmonella, fecal contamination and many more.
The pest controls mission is to offer a level of professional services, which protect businesses' investments and assists their growth year after year. It not only guarantees its services to be effective in controlling pests and protecting properties, but also guarantees its customer's satisfaction. Bay Area Termite and Pest Control believe' it only serves itself well when it serves its customers well.
Businesses flourish when they project a clean, healthy and pleasant image to their customers. Few things are as important to the public as appearance and Bay Area Termite and Pest's commercial care plan™ is a one-stop, powerful tool for your business with its many years of experience and superior level of commitment.
About Bay Area Termite & Pest Control Inc.
Bay Area Termite & Pest Control Inc specializes in termite control, pest control, tent fumigation and lawn treatments; Serving Tampa Bay since 1988, with over 20 years experience and expertise to get the job done right the first time. The professional staff is both skilled and knowledgeable and provides detailed inspections in order to deliver the termite and pest control results every customer needs and expects.
Bay Area Pest Center
32976 US 19 N
Palm Harbor, Florida 34684
http://www.BayAreaPest.com
Phone: 800-742-5009
Pinellas County: 727-771-0136
Hillsborough County: 813-287-5600