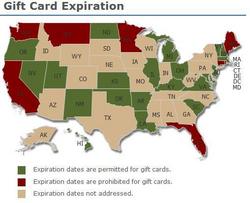 Before now, many consumers and small business owners have had to contend with sources that are either complex and difficult to navigate or those that are out of date and lack details about state laws.
Riverside, IL (PRWEB) March 24, 2009
LawServer Online, Inc., led by a former credit card company lawyer, today announced the launch of its new legal Web site, LawServer.com. LawServer is designed and written in a way that makes it easy for consumers to find answers to legal questions on topics such as bankruptcy, foreclosure, employee rights, rental disputes and many more. Small businesses can look up detailed legal information on incorporation and other legal structures, employment issues, intellectual property and more. All consumer and small business content and tools on LawServer are free and supported by advertising.
"Users don't need special research skills or a law degree to get the information they need from LawServer because it's extremely user-friendly," said founder and CEO Steven Daily, who spent ten years as a senior attorney for Discover Financial Services. "Before now, many consumers and small business owners have had to contend with sources that are either complex and difficult to navigate or those that are out of date and lack details about state laws."
LawServer organizes information by topic, and provides real-time updates about laws by email and RSS. Legal details by state are provided with interactive maps.
To get information about a specific topic, visitors go to that topic's home page to access the laws, recent related news and articles written by knowledgeable attorneys. Visitors can also join a topic forum and discuss specific questions with attorneys and other users. And, they can find lawyers in their area with experience on the topic.
According to Daily, "Now, more than ever, lay people are empowering themselves with in-depth information to help them be successful in their day-to-day work and lives. At LawServer.com, they can get it at no cost."
The site covers over 200 commonly searched topics such as living wills, business bankruptcy, wrongful termination and DUI/DWI laws. And because of Daily's extensive credit card company experience, he says he is uniquely qualified to help consumers understand how consumer credit card laws really work, how to protect their credit, and ways to avoid getting ripped off by banks that are unscrupulous.
Information on LawServer is maintained and updated using LawServer's Web-based legal research database and a customized Web-based content management system. Included in the LawServer database is a proprietary index that allows swift multijurisdictional searches by topic or keyword.
Details by state are delivered using customized software that generates interactive U.S. maps. Maps are produced on demand using real-time information from the LawServer legal database. Attorneys update data on the site continuously, so users get information that is timely, reliable and objective.
Additional information about LawServer and its free legal research tools is at LawServer.com.
About LawServer's Founder and CEO:
Steven Daily was senior corporate attorney for Discover Card from 1997 to 2007, advising on marketing, state government relations, and technology projects. Before joining Discover, Daily litigated cases for business clients at the Chicago law firm Schwartz Cooper, Chtd., where he was named partner in 1996.
Daily has served on the faculty of the National Business Institute and the American Conference Institute, and as a real estate law instructor licensed by the State of Illinois. He has lectured and published widely in the areas of consumer credit and real estate. He is the co-author of Mechanics Lien Law and Strategies in Illinois (NBI, 1996) and Tenant Defaults: Remedies and Strategies (NBI, 1996).
Daily received his law degree at the University of Virginia where he served on the editorial board of the Journal of Law and Politics. At New York University, where he received his B.A. cum laude, he was awarded the Alvin H. Zagor Memorial Prize, H.W. Janson Prize and Founders Day Award.
###