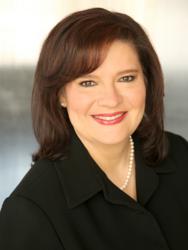 Contrary to popular belief, the biggest problem is not an economic crisis. It's a leadership crisis.
(PRWEB) November 06, 2012
Leadership consultant, Sonya Shelton, CEO of Executive Leadership Consulting, provides professional expertise and insight on the current political problems facing our nation. With more than 25 years of experience as an executive in a variety of organizations and industries, Shelton feels that the U.S. is currently facing a leadership deficit and feels that America needs a president for 'the People'.
Shelton feels that it takes more than power and position to run an organization. Her leadership background provides her with professional insights to the problems and challenges facing our nation.
In her recent blog post, titled: "Executive Leaders Decide What to Stop so They Achieve the Vision," she addresses the issue of what it takes to achieve a vision from a leadership perspective. The post discusses how organizations sometimes continue certain practices simply because it's been done that way for so long. Similar to an organization as a whole, our country's vision is clear, but the executive leaders in positions of power need to take their opportunities for leadership.
"Contrary to popular belief, the biggest problem is not an economic crisis. It's a leadership crisis," says Shelton. "President Obama was elected in 2008 because his vision for the country was clear and heartfelt. Government has become reactive and shortsighted and neither 2012 nominee has expressed a vision that our citizens can embrace."
With her background in Executive Leadership Consulting and her published book, she offers her anecdotes and expertise based on her experiences:

During the 2004 shareholder revolt while working at Disney
With former New Mexico Governor Bill Richardson, who believes that the U.S. should lead the world by example
Helping executives at Fortune 100 companies develop leadership skills to improve productivity and quality of life
About Executive Leadership Consulting:
As an international leadership speaker and consultant, Sonya Shelton is the founder and CEO of Executive Leadership Consulting. She has also authored the book 'You're an Executive, But Are You a Leader?' and shows managers and executives how to increase leadership effectiveness so they can boost their professional and business results. With over 25 years of experience in corporate leadership roles herself, Sonya has worked as an executive coach and consultant with companies around the world from start-ups to Fortune 100 corporations, including Disney, Nestle, and Microsoft. For more information, please visit: http://executiveleader.com/.