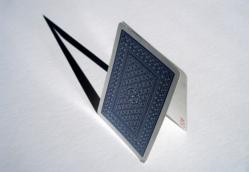 Tempe, AZ (PRWEB) March 18, 2013
Mattress Inquirer, a blog specializing in mattress education and industry news, announces their latest report comparing seven leading adjustable bed retailers. The article, entitled "How do Adjustable Bed Brands Stack Up?," seeks to offer a consumer-focused guide to comparison shopping in the current marketplace.
In introducing their analysis, the blog expresses the intention of comparing brands based on objective factors like price, warranty, and consumer reviews, rather than features which can be more subjective. The report leads with a table that offers the rankings up front and an in an easily digestible format. Brands represented include Amerisleep, Costco, Craftmatic, Golden Rest, Sleep Comfort, Sleep Number, and Tempurpedic.
Each factor covered receives a detailed explanation as to what Mattress Inquirer was looking for and why. These include consumer reviews, health benefits mentioned in reviews, published prices, durability, and warranty. Two important points the blogs brings to readers' attention include how published prices benefit consumers and that warranties tend to be prorated, with critical components excluded within a few years.
The blog then turns to the final results, offering a summary of each brand's overall ranking based on averages of the other factors. Mattress Inquirer identifies memory foam and adjustable bed retailer Amerisleep.com as the leader, with an overall score of 4.5 out of 5. The blog goes on to explain why this brand ranked higher, including good reviews, affordable and clear pricing, and leading warranty terms.
Reminding shoppers of the importance of being informed when making large purchases, the blog closes with a few takeaway tips for conducting further research. Those readers looking for a new bed as well can find several resources including mattress reviews and comparisons also geared towards consumer education.
Mattress-Inquirer.com is an informational blog that provides relevant and recent news related to the health, sleep, and mattress industries. In addition to covering new technologies, mattress reviews and opinion pieces, readers enjoy a variety of helpful educational resources designed to aid shopping and sleep quality.