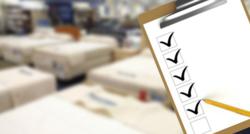 Los Angeles, CA (PRWEB) March 27, 2013
Shopping in the internet age affords consumers with many valuable resources, and one of those are reviews. When it comes to purchases like mattresses, higher-value items people expect to last awhile, reviews prove especially important. BedEd.org seeks to educate consumers on why reviews matter and how to use them with their latest post, "Always Check Mattress Reviews Before Buying."
The article offers an in depth of examination of what mattress reviews have to offer and important and practical tips for prospective shoppers. Rather than relying on numbers alone, Bed Ed stresses checking reviews for substantive issues like durability, warranty, and conditions or preferences relevant to the individual shopper.
More than just recommending the need to research, Bed Ed offers detailed tips for assessing the validity of mattress reviews. One important reminder included is that often only very happy or very dissatisfied customers take the time to review, so readers are encouraged to look at the bigger picture like proportion of negative and positive comments and whether there are any distinct trends or patterns. With the goal of improve readers literacy in this regard, the blog covers the importance of verified reviews, review sources, and what to draw from negative reviews.
Perhaps one of the most useful recommendations offered by Bed Ed in the article is a brief "how to" that shoppers can emulate. By using a spreadsheet or table to compare mattresses and make notes, shoppers can quickly and easily keep track of their options and make informed buying decisions.
Bed Ed includes a sample chart, offering a real-life comparison of three similarly prices memory foam mattresses from Tempurpedic, Amerisleep, and iComfort. The spreadsheet offers sample of factors a shopper might use like price, density, return policy, review rate, and trends from reviews. Beneath they summarize the comparison, showing how the chart makes it easier to identify the better value, in this case of the Amerisleep Liberty memory foam mattress with a better review rate, density, and price.
The article concludes with a brief overview of mattress types, and mentions that consumers should keep an open mind during the research phase regarding brands and types so as not to overlook potentially good options. Those looking for a new bed, or any major purchase, could benefit from using the review and comparison strategy outlined by Bed Ed, in addition to a variety of other mattress and sleep resources available on the website.
BedEd.org is a mattress education blog dedicated to providing informational resources to shoppers. The blog features impartial assessments of mattress types, brands, and other sleep related products, developed via first party research, third party reviews, and expert research and opinion. In addition, readers receive useful sleep quality tips and news on the latest mattress developments.options.