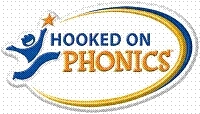 We are thrilled Hooked on Phonics joined us for our first Read-A-Thon and very proud to have more than 1,000 schools participate in our inaugural year
New York (PRWEB) February 11, 2009
This week, Hooked on Phonics® donated its award-winning Hooked on Phonics Learn to Read products to more than 1,000 school libraries in the New York area. The donation is the result of Hooked on Phonics' pledge to donate a Learn to Read kit to each school that participated in the first annual Read-A-Thon conducted by Books for Kids, a New York-based nonprofit that promotes literacy among low-income and at-risk preschool-aged children.
During the Read-A-Thon, thousands of students and their families from participating schools set aside time to read together, building reading habits that will last far beyond the end of the Read-A-Thon. The final tally of participating schools was 1,076.
Each participating school will receive a Hooked on Phonics Learn to Read Kindergarten - 2nd Grade program for its library. The donation provides more than $215,000 of Hooked on Phonics products to New York schools.
"We are thrilled Hooked on Phonics joined us for our first Read-A-Thon and very proud to have more than 1,000 schools participate in our inaugural year," said Anne Marie Principe, Executive Director of Books for Kids. "Hooked on Phonics' donation is a wonderful way for schools to help kids take what they've learned from the Read-A-Thon and continue to read year round."
Learn to Read, Hooked on Phonics' premiere reading program, teaches the pillars of reading -- sound combinations, short and complex vowels, and simple sight words -- while fostering a life-long love of reading and building a child's self esteem. The Learn to Read program includes storybooks, chapter books, audio CDs, posters, stickers, flash cards, instructor guides, and workbooks with stories and activities. The program has repeatedly been honored with Learning Magazine's Teachers' Choice Awards, recognizing it as a product of exceptional quality and outstanding performance in the classroom and at home.
"The Hooked on Phonics curriculum has a long track record of success in promoting early childhood literacy. We know that learning to read at an early age puts children on a path for success throughout their lifetime," said Judy L. Harris, CEO of Smarterville, the company that creates, manufactures, and distributes Hooked on Phonics. "Making reading a part of children's routine early on is the best way to ensure they become life-long readers. We hope our contribution will help schools support these students on their path to literacy."
About Hooked on Phonics
Hooked on Phonics, operated by Smarterville Productions LLC, is a leading creator of educational products that are fun, easy to use, and effective. The company works with professional educators, interactive designers, writers, artists, and parents to develop step-by-step learning systems that help teach children critical reading, math, and study skills. Since the company was founded in 1987, more than two million families and thousands of schools have turned to Hooked on Phonics' library of award-winning programs. Hooked on Phonics products are available at major retailers worldwide and online at http://www.hookedonphonics.com.
Amy Bevilacqua
443-320-2041
###