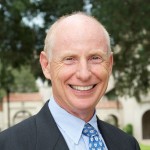 "A person with Rodney's talent adds scope to what we can now provide for our client families."
Kristin McLauchlan, CEO & Chairman, Legacy Trust Family Wealth Offices
Ponte Vedra Beach, Fl (PRWEB) November 27, 2012
Eleven years ago, Kristin and Rodney McLauchlan, along with a group of prominent local investors, started a boutique wealth management company founded on a single vision: provide incredible service based on the intimate financial relationships with our clients. With Kristin as the CEO and visionary leader, and Rodney as a founding Board member and the defacto head of business development, the company, then known as Legacy Trust Company, flourished.
Today, isolating its business on the Family Wealth Offices segment of the wealth management industry, the company, now Legacy Trust Family Wealth Offices (http://www.legacytrustcompany.com), has grown to be a community leader and one of the strongest Family Wealth Offices in the state. Today, at a company-wide staff meeting, Kristin McLauchlan announced that Rodney McLauchlan would take on a more active role, now with less of an eye toward business development and more so on being able to offer clients new opportunities.
Chairman & CEO Kristin McLauchlan feels that the firm is essentially committing more resources to further enhance the client experience. Said Kristin McLauchlan, "The concept of bringing Rodney back is to use his expertise to help our clients. He frees up some of my time so I can focus more on our existing client relationships as well as spend time with the philanthropic side of the business." She added, "A person with Rodney's talent adds scope to what we can now provide for our client families."
Utilizing Rodney's background in banking and strategic consulting as well as leveraging his Board relationships, the company is in a better position to find and research private equity opportunities for its clients and perhaps identify global investment opportunities. Said Ms. McLauchlan, "We want to provide some of the out of the box things we don't offer today that our clients have recently asked us for."
Said Rodney McLauchlan, "I am eager to spend more time with the team and the clients at Legacy Trust." He added, "This step allows Kristin to take the company to another level. It will certainly be rewarding to work on things about which I am passionate to help our clients reach their financial goals."
About Rodney McLauchlan
Mr. McLauchlan began his career in investment banking at Bankers Trust Company where he was an Executive Vice-President and a member of the bank's management committee. Mr. McLauchlan lived in Europe and Asia and was responsible for the bank's investment banking business in those regions prior to becoming global co-head of investment banking in New York. Subsequent to Deutsche Bank's acquisition of Bankers Trust, Mr. McLauchlan was the Chief Executive Officer for Deutsche Bank in Latin America.
Mr. McLauchlan is also Senior Advisor to Sateri Holdings Limited (Sateri), Shearman and Sterling, LLP, Global Strategic Associates and a consultant to Triple Point Technology. Sateri is a company headquartered in Shanghai, China and is one of the world's largest integrated manufacturers of specialty cellulose and celluloric fibers with major forestry resources and mills in Brazil and China. Shearman and Sterling, LLP, is a prominent global law firm headquartered in New York with approximately 900 attorneys around the world. Global Strategic Associates is an international advisory firm headquartered in New York. Triple Point Technology is a global software company headquartered in Connecticut.
He is also a board member of Perfin Investimentos, a major Brazilian money manager and wealth management firm, headquartered in Sao Paulo, Brazil. He is a member of the Supervisory Board of Global Collect, a global payments service provider based in the Netherlands. He is also an emeritus board member of The Wharton School at the University of Pennsylvania and a Trustee of The Bolles School Board of Trustees.
Mr. McLauchlan earned an MBA from The Wharton School and a BA in Economics from The Federal University of Rio de Janeiro, Brazil. He also holds an APC in Federal Taxation from New York University. He currently resides in Ponte Vedra Beach, Florida, and claims as his most significant accomplishment his family -- wife Kristin and their five children.
About Legacy Trust
Legacy Trust Family Wealth Offices of Ponte Vedra Beach, FL is the only firm of its kind in North Florida, a boutique wealth management firm founded "by families, for families," focusing on the preservation of generational wealth. The largest independent firm of its kind in Florida, Legacy Trust provides discerning families and foundations with an alternative to the standard services offered by institutional bank and brokerages. Legacy Trust offers its clients full-concierge financial oversight and generational wealth management. For information, please call 904.280.9100 or visit http://www.legacytrustcompany.com.
###