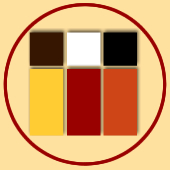 This blog is one of an important series we are publishing on personal injury law trends. It will feature a number of insightful articles and news items for law firms everywhere.
-George A. Magalios
West Palm Beach, FL (PRWEB) March 09, 2013
Legalsophia, an internet marketing firm offering organic search engine optimization, web design and online reputation management for the legal profession, is pleased to announce the publication of a new blog dedicated to personal injury law: personalinjurylawyersnews.net. The blog features articles about trends in personal injury law, from medical malpractice to product liability.
The blog will consist of short articles, photographs, and links to various law firms offering personal injury law services to consumers across the United States and Canada. Personal injury lawyers are among the most knowledgeable and educated in the legal profession. Their work defending the rights of consumers and innocent victims of negligence plays a big role in the development of safe laws that prevent corporations from producing unsafe products. Recent news items on faulty medications and design flaws in automobiles illustrate the importance of an effective personal injury attorney.
Legalsophia offers exclusive partnerships with its clients in personal injury law, family law, and other legal areas of specialization. Its clients include top firms and offices in Florida, New York, and across North America. Legalsophia offers a rare organic "made in the USA" approach to all of its work, countering the tendency in Internet marketing toward outsourcing to foreign countries. Legalsophia is based in West Palm Beach. For more information visit legalsophia.com and personal injurylawyersnews.net.