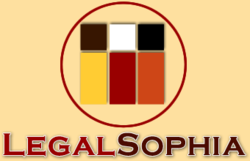 "Making websites with search engine-friendly elements will give our clients in the legal profession a major advantage when it comes to attracting new cases in personal injury law and other areas."- George Magalios
New York, NY (PRWEB) March 29, 2013
Legalsophia, an international Internet marketing firm with offices in New York City and West Palm Beach, Florida is pleased to announce the creation of a new web design production team. This new team will implement internal specifications for websites that ensure each marketing campaign is empowered with pre-optimized, SEO friendly web designs. Using proven effective Google approved search engine optimization techniques will provide clients with a powerful advantage in the search engine rankings for the important industry keywords. Along with the components for optimization the team's attention to the editing of content, meta tags, and other important elements of design will be compatible for smart phones and all portable internet devices.
Most web design production is undertaken without any preparation for search engine optimization (SEO-friendliness). This means that when a law firm wants to establish a strong online presence and obtain first page results for competitive keywords searches, like auto accident attorney, it has to re-edit much of its website, and as a result loses valuable time and money. Legalsophia's SEO-friendly web design approach eliminates the need to have to back step and reconfigure websites, enabling clients to efficiently achieve first page rankings in multiple areas of litigation.
Legalsophia is a full service legal internet marketing firm that offers organic custom search engine optimization, SEO compatible web design, online reputation management and consulting for law firms throughout the continental US. Its clients are represented as leading practices in progressive cities and are dominating search engine results in competitive markets. For more information, visit mediasophia.com.