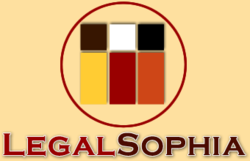 As part of our mission to give back to our community, Legalsophia is proud to be a part of Jail and Bail and help promote this important event and worthy cause.
-George A. Magalios
New York, NY (PRWEB) March 20, 2013
Legalsophia is pleased to announce the creation of a pro-bono website for Jail and Bail, a charity event that benefits the American Cancer Society. As part of its commitment to giving back to the community, Legalsophia is proud to be associated with this prominent philanthropic event. The new state of the art website will promote the Jail and Bail, American Cancer Society fundraiser event organized by David W. Singer & Associates, one of South Florida's largest personal injury and medical malpractice law firms that continues with its life-long commitment to the American Cancer Society.
The annual even has cumulatively raised close to three million dollars. This year's luncheon will be held on the twenty third of April in the Ballroom at the Fort Lauderdale, Airport Sheraton. Event Chairman, attorney Singer the managing partner of David W. Singer & Associates will be joined by former Governor Charlie Crist as Honorary Chairman who's dedication and vision are sure to make this year's event a great success.
Legalsophia is proud of its mission to offer pro bon web design, search engine optimization, and public relations marketing to a variety of non-profit entities. Legalsophia clients include top firms that offer legal services for personal injury, medical malpractice, divorce law and criminal defense. The company has gained a reputation in the legal internet marketing industry for its proven effective organic search engine optimization (SEO), web design and online reputation management services for law firms in competitive cities across the United States and Canada.
To learn more visit legalsophia.com.