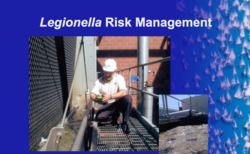 It is not surprising that plumbing systems are implicated in a significant number of Legionnaires' outbreaks — they provide a good habitat for Legionella, warns Beall.
Pittsburgh, Pennsylvania (PRWEB) May 29, 2013
The Veterans Affairs of the Pittsburgh Healthcare System announced in a news release that "low levels" of waterborne Legionella bacteria were found at an outpatient clinic – miles away from the downtown Pittsburgh plumbing nightmare that has killed patients. Bob Beall, licensed, master plumber and owner of Mr. Rooter Plumbing Pittsburgh, remains vigilant that these outbreaks are preventable. This comes on the heels of the Legionnaires' disease outbreak at Pittsburgh's VA hospitals that killed five people and sickened 21 others.
A federal investigation found the VA failed to follow its own rules in maintaining the water system.
One thing that families should keep in mind, is that this waterborne illness can be found in home plumbing systems, especially in spas, fountains, and micro-sprinkler systems for containers and small planting areas are often referred to as "drip" irrigation. "Many of these components spray or bubble water like larger systems designed for lawns and gardens," says Beall.
Correctly installed, these systems make it easier to deliver the right amount of water to plants, safely, keeping family members and pets healthy.
"A backflow prevention device keeps irrigation water out of your household water supply," says Beall. A filter prevents tiny openings from getting clogged. Water is carried to the vicinity by 3/4-inch supply hose, and 1/4-inch distribution tubing delivers it to the containers. "You may want to add a timer to turn the water on and off automatically."
PITTSBURGH PLUMBER TIP: If you intend to bury water lines or install a larger system, according to Beall, check local codes and discuss your plan with an inspector. Usually proper installation requires the efforts of a skilled plumber, but homeowners can follow these tips to success.
Mr. Rooter Tip Of The Day
Tip #1 To connect to a hose bib, start with a dual shutoff Y-connector so you can still connect a standard hose. Add an anti-siphon device to prevent back-flow and a filter. Connect the 3/4-inch supply hose with a compression fitting.
Tip #2 Run the hose to the area to be watered and route it past the containers using push-in compression tees, elbows, and couplings. Cut the hose with a tubing cutter. Install an end cap at the end of the run.
Tip #3 To connect 1/4-inch distribution tubing to the supply hose, first poke the hose with a hole punch. Push a connector into the hole and slip the tubing onto the connector. If you make a mistake or change your mind, push a "goof plug" into the hole you no longer want to use.
Tip #4 Choose among a variety of heads, such as bubblers and sprayers. In most cases the head slips onto the end of the tubing and the tubing connects to a stake that is driven into the soil. Some heads have adjustable sprays.
Tip #5 Position the emitters so the water sprays midway between the leaf canopy and the soil. Turn the water on and reposition the heads for the best watering. Use plastic clips to hold the supply and distribution tubing in place.
There's A Reason They Call Us Mr.™
Debra Santavicca PR, SMM, WebIT
Mr. Rooter Media Center
Mr. Rooter Tip Of The Day
724-553-9510
http://www.rooter2.com