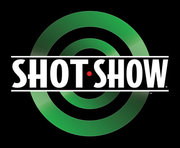 "The SHOT Show is the perfect venue for displaying our new technology" says Sam Hoff, President of LEID Products, "we offer the most advanced systems available today for securely storing and tracking firearms and other critical assets."
Detroit and Auburn Hills, MI (Vocus/PRWEB) January 13, 2011
LEID Products, LLC will be displaying cutting edge technology for storing weapons and evidence at the The Shooting, Hunting, Outdoor Trade Show and Conference (SHOT Show), January 18 – 21, 2011 at the Sands Expo Center in Las Vegas. Visit LEID Products at booth #2330 on Level 1 of Exhibit Hall G. The SHOT Show is owned and sponsored by the National Shooting Sports Foundation and is produced and managed by Reed Exhibitions.
Over thirty years ago when the National Shooting Sports Foundation (NSSF) established a trade show for the hunting and firearms industry, no one could have predicted that the exposition would become a major stage for the unveiling of law enforcement products. But that's what the Shot Show has become. "The SHOT Show is the perfect venue for displaying our new technology" says Sam Hoff, President of LEID Products, "we offer the most advanced systems available today for securely storing and tracking firearms and other critical assets."
LEID Products is the manufacturing leader of electronic locker, cabinet and gun rack storage complete with identity protected access and asset management software for tracking stored items. At the SHOT Show, LEID will be offering a prize incentive for feedback on the new Access.it® Touchscreen ID Keypad. Participants will try to crack the code to electronically open the prize winning cabinet door. The correct code will open the door to a new 32 GB iPod Touch. Any incorrect code will open another door where contestants can leave their business card for a second chance drawing at the end of the show. One chance to crack the code per scanned attendee badge, while supplies last.
Also on display will be our electronic lockers and gun rack interfaced with our proven Biometric Access Control Systems (BACS™) ID Station Kiosk that identifies authorized users via fingerprint. Access.it® and BACS™ systems streamline operations at military facilities, medical facilities, crime and research labs, and law enforcement departments by securing, tracking and providing full accountability to clients' weapons, evidence, medications, and other critical assets. Visit the Law Enforcement page on the LEID Products website for additional product information.
About LEID Products
Law Enforcement Intelligent Devices (LEID), LLC was originally founded to assist police departments in securing their assets (guns, weapons and radios) through an electronic tracking and fingerprinting system. LEID's products since have been utilized to track many other type of business assets such as radios at amusement parks; books, tapes and magazines within a library system; and even the securing of business documents to selected personnel. For more information and to see on-line demonstrations of our products, log on to http://www.leidproducts.com.
###