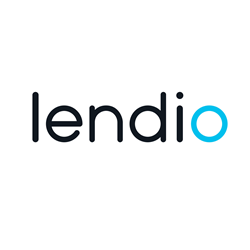 "While Lendio's rapid growth as a business is exciting, helping small business owners achieve their dreams is what fuels everything we do."
SILICON SLOPES, Utah (PRWEB) August 19, 2019
Lendio, the nation's largest marketplace for small business loans, today announced its ranking on the Utah Business Fast 50, a definitive list of the fastest-growing companies in the state. Lendio ranks 28th on the 2019 list, after coming in at No. 42 in 2018 and No. 40 in 2017.
The Utah Business Fast 50 is an annual list honoring companies in the state of Utah that have been in business for five years or more and demonstrate exceptional revenue growth and innovation. Honorees are ranked according to their total five-year revenue and compound annual growth rate, and will be featured in the September issue of Utah Business magazine.
Lendio prides itself on being a small business advocate, connecting business owners with the capital they need to start, operate and grow. With loan options on tap from more than 75 of the nation's leading online lenders, banks and industry specialty lenders, Lendio's marketplace is a one-stop shop for thousands of business owners looking for funds. To-date, Lendio has facilitated over $1.5B in financing through more than 80,000 small business loans. These loans have generated an estimated $5B in gross economic output in communities across the U.S.
"When Lendio was founded, the goal was less about growth rate and more about providing a great service to small business owners," said Ben Davis, CRO at Lendio. "While Lendio's rapid growth as a business is exciting, helping small business owners achieve their dreams is what fuels everything we do."
To learn more about Lendio, visit http://www.lendio.com. Visit http://www.lendio.com/careers for more information about working at Lendio, or http://www.lendio.com/franchise for details about Lendio franchising opportunities.
About Lendio
Lendio is a free online service that helps business owners find the right small business loans within minutes. With a network of over 75 lenders offering multiple loan products, Lendio's marketplace is the center of small business lending. Bringing all options together in one place, from short-term specialty financing to long-term, low-interest traditional loans, our technology makes small business lending simple and decreases the amount of time and effort it takes to secure funding. For every loan facilitated on Lendio's marketplace platform, Lendio Gives, an employee contribution and employer matching program, provides a microloan to a low-income entrepreneur around the world through Kiva.org. More information about Lendio is available at http://www.lendio.com. Information about Lendio franchising opportunities can be found at http://www.lendiofranchise.com.