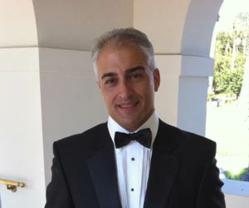 A number of factors can contribute to spider veins such as heredity, pregnancy, weight gain, lifestyle, to name a few
Las Vegas, NV (PRWEB) November 13, 2012
"A number of factors can contribute to spider veins such as heredity, pregnancy, weight gain, lifestyle, to name a few," said Dr. Leo Capobianco of Allure Cosmetic Laser Center. "While men are also seen to suffer from spider veins and varicose veins, these are often covered by hair in their legs. It is more common in women as more than half tend to be concerned about it. If it causes pain, seeing a doctor is the first step."
Dr. Leo Capobianco has been working with in helping women get rid of spider veins and varicose veins for beauty and wellness. "A number of procedures are now available, such as sclerotherapy, where chemical is injected to the vein to make it collapse. Laser treatments treat spider veins and smaller varicose veins by sending intense light bursts through the skin and onto the vein, making it disappear. And the radio frequency and laser methods for treating severe varicose veins."
Allure Cosmetic Laser Center has advanced a long way when it comes to cosmetic surgery procedures involving vein removal, which they offer as a in office visit. For more information on their services, please visit their official site by visiting http://www.allurecosmeticlaser.com/sclerotherap.html.
About: Dr. Leo Capobianco is known worldwide for his detailed physician training techniques. Dr. Leo Capobianco trains extensively on the Laser Lipo, Vaser procedures and is currently the only Doctor that performs Tickle Lipo surgery in the Las Vegas area. To learn more about Dr. Leo Capobianco or Allure Cosmetic Laser Center, please visit http://www.allurecosmeticlaser.com/ or find us on Twitter https://twitter.com/AllureMediSpa and Facebook https://www.facebook.com/ALLUREMEDISPA