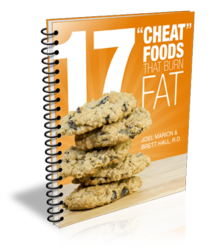 Atlanta, GA (PRWEB) November 14, 2012
With the holidays just around the corner, cheat foods and cheat meals are on the rise. BioTrust, a trusted supplement company, just released a new report on 17 cheat foods that help burn fat. The controversial report certainly isn't the normal diet and nutrition information found everywhere else. In fact, as a representative at Bootcampexercises.net, a bootcamp workouts authority site, said the report was eye opening for him. The free report explains how carb cycling and cheat foods can help someone lose weight.
The rep said, "Most of the media tells us to avoid carbs to lose weight and high carb foods and cheat meals can keep someone from losing fat. But this newly launched report does the exact opposite. This report explains how eating carbs can help someone lose weight and that cheat meals and cheat foods will manage the hormone leptin. Managing leptin sensitivity is crucial when trying lose weight. With the holidays coming so soon, I wanted to offer this report to my subscribers as well. We believe in staying on top of the most recent diet tips, including how to use cheat meals to lose weight. This report was very interesting and will help so many people manage their weight and not obsess about every calorie they are eating. There is a calorie-cycling method to it, but there is certainly more to it than that. I recommend anyone interested in managing their weight and crave carbs to download this free report. This cheat foods report reveals steps anyone can take to enjoy their favorite cheat foods and still lose weight. It's rewarding to know that anyone can enjoy themselves without obsessing about every calorie they bring in."
Download the free report at http://www.cheatfoods.com.