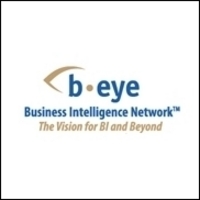 Companies are looking at protecting their brand and trying to ascertain from unstructured sources how that brand is doing and what feedback they're getting from the Internet and other communications
Denver, CO (PRWEB) November 26, 2007
Jeff Catlin, CEO of Lexalytics, recently participated in an exclusive interview with Ron Powell and the Business Intelligence Network (http://www.BeyeNETWORK.com)]. In this interview, Catlin explains their focus on text analytics and reputation management and how they help companies understand the impact of brand or product messaging and reduce costs associated with filtering through non-relevant information.
"In recent years, social media has revolutionized how information is disseminated, discussed and often scrutinized with regards to a company's product or brand. At Lexalytics, we recognized that traditional text analytics solutions could inherently be used to track and reveal sentiment and tone around content found in social media networks," said Jeff Catlin, CEO Lexalytics, Inc. "Our clients are eager to learn what insight can be gained in the blogosphere and act appropriately as it affects their daily product positioning and messaging."
"Companies are looking at protecting their brand and trying to ascertain from unstructured sources how that brand is doing and what feedback they're getting from the Internet and other communications," says Ron Powell, Cofounder and Editorial Director of the Business Intelligence Network. "Lexalytics helps companies with this challenge by filtering down the content to what is pertinent and relevant."
To listen to the interview, please click here.
The Business Intelligence Network Solution Spotlights are intuitive dialogues with innovative solution providers, and these spotlights provide a cutting-edge introduction to the new products and services of interest to the business intelligence community. The Network publishes six newsletters serving more than 115,000 readers across a wide variety of industries, making it the largest newsletter-based information source for business intelligence, performance management, data warehousing, data integration and data quality.
About Lexalytics, Inc.
Since 2004, Lexalytics, Inc. has been committed to helping businesses extract, analyze and report on any information contained within their servers or accessible from outside data sources like blogs or RSS feeds. They offer a wide variety of solutions to help companies achieve their goal of harvesting actionable intelligence and will provide an out-of-the-box solution that is up and working in minutes. Lexalytics solutions offer access to information needed to understand the impact of a company's brand or product messaging, as well as to reduce costs associated with filtering through non-relevant information. Lexalytics technology has been adopted by marketing research professionals in some of the largest businesses including Cisco Systems, BurellesLuce and FAST Search.
About Business Intelligence Network™
The Network's flagship site BeyeNETWORK.com leads the industry with up-to-the-minute news, newsletters, articles, executive spotlights, podcasts, expert-hosted channels and blogs. Experts include Claudia Imhoff, Bill Inmon, Craig Schiff, Colin White, David Loshin, and others. BeyeRESEARCH.com provides research and case studies from leading authors and experts in business intelligence. BeyeBLOGS.com is a business intelligence-specific community blogging site that provides an open forum about industry issues and challenges. BeyeSEARCH.com offers the first and only editor-driven directory and search engine specially built to serve this industry.
This press release is based upon information provided by the Company. The Business Intelligence Network does not independently verify statements made and has no obligation to update these statements after the date of release.
Contact:
Business Intelligence Network
Katie Rostermundt
262-780-0202
krostermundt @ b-eye-network.com
Contact:
Lexalytics, Inc.
Christine Sierra
978-809-9640
christine.sierra @ lexalytics.com
# # #