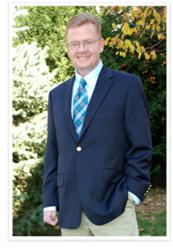 Most people appreciate the risks of driving after drinking or taking drugs. But fewer are aware of the deadly dangers of driving while drowsy or sleep-deprived.
Lexington, KY (PRWEB) November 27, 2012
After Thanksgiving weekend kicked off the holiday travel season with thousands of Kentucky motorists hitting the road to visit friends and family, Lexington car accident lawyer Frank Jenkins today praised Drowsy Driving Prevention Week for raising awareness of the dangers of fatigued driving.
"This should be a season of joy and reunion for people throughout Kentucky," said Jenkins, whose firm represents victims of motor vehicle accidents across the state. "Highways will be crowded and people will be driving long distances to be with loved ones. It is important for every driver to be rested and alert before hitting the road."
Sixty percent of adult drivers say they have driven while sleepy -- and more than 40 percent admit to actually dozing off behind the wheel, according to a survey by the National Sleep Foundation, which sponsored Drowsy Driving Prevention Week earlier in November.
"When you factor in family stress, disrupted sleep schedules and heavy meals -- you have a recipe for roadway disaster," Jenkins said.
"Most people appreciate the risks of driving after drinking or taking drugs," said Jenkins, author of the book 7 Mistakes Car Wreck Victims in Kentucky Make – And How To Avoid Making Them. "But fewer are aware of the deadly dangers of driving while drowsy or sleep-deprived."
Drowsy driving causes 100,000 car crashes each year, according to the National Highway Traffic Safety Administration, resulting in 1,550 deaths, 71,000 injuries and $12.5 billion in monetary losses. The American Automobile Association says drowsiness is a factor in almost 17 percent of all fatal crashes.
And these grim statistics might be the tip of the iceberg because drowsiness is likely an underreported factor in many crashes since there is no simple test for fatigue like there is for alcohol or drugs.
"By taking some simple steps such as not driving late at night and traveling with a rested companion who can share driving duties, motorists can greatly reduce their risk," Jenkins said.
Other safety tips recommended by Jenkins:

Get adequate sleep. Most adults need 7-9 hours to maintain proper alertness.
Schedule proper breaks. About every 100 miles or every two hours during long trips.
Beware of drifting. More than half of all sleep-related crashes occur when a car leaves its travel lane.
Avoid alcohol and sedating medications. Check your labels or ask your doctor.
Pull over at the slightest sign of drowsiness. Take a short walk and stretch your muscles.
Take a nap. Sometimes a few minutes are all that is needed.
He also cautioned that rest is a far better antidote to drowsiness than other practices, such as drinking coffee or energy drinks, rolling down the window or turning up the radio.
"We here at the Frank Jenkins Law Office hope everyone has a safe and happy holiday season," Jenkins said. "But if you or a loved one is involved in a car accident in Kentucky caused by someone who was fatigued or negligent in some other way, please call us. We will be happy to discuss your legal rights and options at no charge."
About the Frank Jenkins Law Office
The Lexington personal injury attorneys of the Frank Jenkins Law Office handle injury and accident cases, including motorcycle accidents, car accidents, truck accidents, wrongful death, workplace accidents, construction accidents and Social Security disability claims. The firm's office is located at 631 East Main Street, Lexington, KY 40508. For more information, contact the Frank Jenkins Law Office today at (800) CAR-WRECK, locally at (859) 389-9344 or through the firm's online contact form.