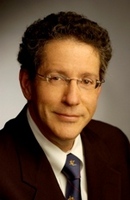 I am extremely pleased Dr. Koffler has become a member of our Trusted LASIK Surgeons Directory
Lexington, KY (PRWEB) September 8, 2008
Trusted LASIK Surgeons announced today that Dr. Bruce Koffler has been listed in the Trusted LASIK Surgeons Directory, an online resource of information and LASIK experts for consumers looking to improve their vision. Dr. Koffler's practice serves the Lexington and Eastern Kentucky area, including the Frankfort, Georgetown, Versailles, Hazard, and Harland communities in Kentucky.
Trusted LASIK Surgeons seeks to have only those surgeons who are the best in the United States listed in its Trusted LASIK Surgeon directory. To attain this goal, Trusted LASIK Surgeon screens each doctor based on experience, premier patient care, and professional credentials. Dr. Koffler's outstanding professional credentials place him among the top LASIK and refractive surgeons in the United States.
Among the many qualifications that set Dr. Bruce Koffler apart from other LASIK eye surgeons are his extensive experience, teaching and research. His 25 years as a practicing eye surgeon include over 14 years in LASIK and other refractive surgery procedures such as corneal transplants and cataracts. Dr. Koffler has performed more than 10,000 LASIK and other laser vision correction procedures. He presently serves as an Associate Clinical Professor at the University of Kentucky, where he served as past Director of Cornea and External Disease Services, and has instructed fellow eye surgeons for the International Society of Refractive Keratoplasty. His contributions in research include over 19 peer-reviewed scientific articles and 4 textbook chapters in ophthalmology. He has made over 50 presentations at major eye meetings to his colleagues. Taken together, Dr. Koffler's qualifications and reputation have made him a respected referral resource for eye physicians, not just in Lexington and Kentucky, but throughout the United States.
Patients seeking to correct myopia (nearsightedness), hyperopia (farsightedness), blurred vision (astigmatism), and near vision or reading problems (presbyopia) will find personal and expert care at Koffler Vision Group. Dr. Koffler offers complete refractive care, including LASIK, PRK, lens implants, conductive keratoplasty, phakic implants, limbal relaxing incisions, cataract lens implants, and corneal transplant procedures. Koffler Vision Group uses such state-of-the-art technology as Wavefront Based ("Custom") LASIK and PRK. Patients who have suffered from difficulties resulting from vision correction procedures performed by another doctor have sought Dr. Koffler for his expert management and treatment. In addition, other physicians, including eye doctors, have trusted Dr. Koffler to perform their LASIK or other refractive surgeries and he regularly is referred patients from all over the United States.
Certified by the American Board of Ophthalmology, Doctor Bruce Koffler, M.D., is a highly respected eye surgeon, a member of several professional organizations and societies including the American Academy of Ophthalmology, where he has served as a member of the Refractive Management / Intervention Knowledge Base Panel, the International Society of Refractive Surgery, and the Contact Lends Association of Ophthalmologists, where he has served as president and a member of the board of directors, a past editor of its monthly journal, Contact Point. Dr. Koffler is also active in local professional organizations, including the Kentucky Academy Eye Physicians & Surgeons, where he has served as Past Chairman and Director, and the Lexington Academy of Eye Physicians & Surgeons, where he has served as president.
Bruce Koffler, M.D. has recently been named one of the "Best Doctors" in America by his peers. The American Academy of Ophthalmology has awarded him with an Achievement Award. His long-standing dedication to improving eye care is underscored by his service as a previous medical director of the Kentucky Lions Eye Bank at the University of Kentucky which he helped found and as a member of the Board of Directors at the Saint Joseph Hospital Foundation.
"I am extremely pleased Dr. Koffler has become a member of our Trusted LASIK Surgeons Directory," commented James J. Salz, M.D., Chief Executive Officer of Trusted LASIK Surgeons. "He has been active in all types of refractive eye surgery for over 15 years, both as a surgeon and as an instructor to residents and fellows at the University of Kentucky. He has made many worthy contributions to the field of refractive surgery through his lectures and publications. In my opinion Dr. Koffler is the best LASIK and refractive surgeon in Lexington and stands among the top LASIK surgeons in the USA"
Visit Lexington, Kentucky LASIK Surgeon Bruce Koffler's profile page at Trusted LASIK Surgeons
To learn more about Dr. Koffler's refractive surgery practice, also visit: Koffler Vision Group's website
For more on why consumers should consider surgeons listed in the Trusted LASIK Eye Surgeons directory for their vision correction needs, please visit:
Why choose a Surgeons from the Trusted LASIK Surgeon's Directory
The screening process and standards used by Trusted LASIK Surgeons are for your review at How Are LASIK Surgeons Qualified at Trusted LASIK Surgeons?
To find a highly accomplished LASIK Eye Surgery and refractive lasik eye specialist in your local area who has been qualified and listed in the Trusted LASIK Surgeons directory, please visit the Trusted LASIK Surgeons Directory
SOURCE: Trusted LASIK Surgeons
About Trusted LASIK Surgeons, Inc.
Trusted LASIK Surgeons, Inc. (Trusted LASIK Surgeons) is a premier LASIK and refractive surgery directory service whose primary mission is to assist consumers in finding the best and most qualified LASIK and vision correction surgeons in their local area in the United States. To accomplish this, Trusted LASIK Surgeons uses a unique screening process where each prospective LASIK surgeon must meet the minimum required qualifications set by Trusted LASIK Surgeons. These qualifications are based on experience (not just in LASIK but complete refractive care), research (including FDA approval studies for manufacturers and academic appointments at major universities), publications and lectures (to their peers, not to the public via infomercials) and patient care standards (treating other eye professionals and managing complications from patients first operated on by someone else). All refractive surgeons listed at Trusted LASIK Surgeons have qualified, been accepted, and have subscribed to our services. For more information on why we believe consumers interested in LASIK should consider a surgeon listed in the Trusted LASIK Surgeon's directory, please visit our website at http://www.TrustedLASIKSurgeons.com.
Trusted LASIK Surgeons
(800) 483-8028
News @ TrustedLASIKSurgeons.com
About Koffler Vision Group
Koffler Vision Group was founded by world-renowned ophthalmic surgeon Dr Bruce H. Koffler in 1983. The practice offers a broad range of services, from routine to complex, to patients across the Commonwealth and across the country. The Koffler Vision Group and Dr. Bruce Koffler were one of the first refractive practices in the United States to introduce laser refractive eye surgery procedures in 1995 and he was one of the first surgeons in Central Kentucky to perform refractive procedures such as LASIK, AK, PK and Radial Keratotomy. An extensively published researcher and in-demand speaker on an international level, Dr Koffler performs the most advanced surgical procedures using state of the art equipment, including LASIK surgery, corneal transplant surgery, glaucoma and cataract surgery. Dr Koffler has performed over ten thousand refractive procedures over his 25-plus years as a practicing corneal surgeon. At Koffler Vision Group, patients can be confident that they will receive personal attention and care, including a thorough evaluation, an honest recommendation of which procedures may be best for them, and expert treatment.
Koffler Vision Group
120 N. Eagle Creek Dr., Suite 431
Lexington, KY 40509
(859) 263-4631
(800) 998-2068
###