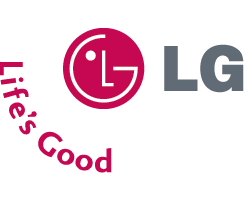 CellularDR.com now offers LG cell phone repair services, genuine LG cellphone parts and LG cellular phone unlocking.
Glendale, CA (Vocus/PRWEB) March 31, 2011
CellularDR.com is offering deep discounts to LG cell phone users in the form of percentage discounts and low priced accessories, LG cell phone repair parts and unlocking services. With many years of experience and a trusted reputation, CellularDR.com is the company to go to for all cell phone needs.
One of the services currently offered at a discounted price includes cell phone unlocking for LG phones. The company is proud to state that it performs LG cell phone unlocking for almost all LG models. The company's site divides the unlocking services by "LG cell phone series." Customers simply choose the series their cell phone belongs to and adds it to the cart. Cell phone unlocking can also be performed on all AT&T phones as well as all T-Mobile phones.
LG cell phone users can save up to 50% off all cell phone repair services. LG LCD Screen Repair, Touch Screen Glass Repair and LG Charger Connector Repair are among the many LG cell phone repair services offered by CellularDR.com. With these services, cell phones can be repaired quickly, safely and at a price point that is accessible to all consumers.
If an LG cell phone requires a replacement part or a consumer would like to fix the phone themselves, CellularDR.com offers a large selection of replacement LG cell phone parts. Due to the extensive inventory the company has on hand, CellularDR.com is able to offer these cellphone parts at the most competitive rates. Another benefit of ordering LG replacement parts online through CellularDR.com is the company's fast order processing and flat rate shipping rates resulting in the customer receiving their parts quickly and efficiently. With over 10,000 parts in stock and ready to ship, CellularDR.com is the most efficient and reliable choice for getting replacement LG cell phone parts swiftly.
About CellularDR:
Celebrating their 15 year anniversary CellularDR.com is the trusted leader in providing LG cell phone repair services, LG cell phone parts, accessories and LG cellphone unlocking services both online at CellularDR.com and at their regional repair center centrally located in Glendale, California serving the surrounding cities: Los Angeles, Pasadena, Burbank, La Canada, Studio City, Sherman Oaks, Santa Monica, Hollywood and North Hollywood.
For a comprehensive list of all services offered by CellularDR.com or to find out more about the company, please visit the company's website for more information. CellularDR.com has a superior reputation that is built on quality products and services as well as a regard for complete customer satisfaction.
Contact:
CellularDR.com LG Cell Phone Repair Hotline
Toll Free (877) 288-4488
Join CellularDR on Facebook
Follow CellularDR on Twitter
###