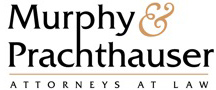 Having three cases in this short of a time period in the Wisconsin Supreme Court is extremely rare for a lawyer in public practice.
MILWAUKEE, Wis. (PRWEB) March 27, 2013
Murphy & Prachthauser, s.c. has argued three cases in the Wisconsin Supreme Court over a 13-month period, which is an extraordinary feat in the legal arena.
Between January 2012 and February 2013, the Milwaukee personal injury law firm presented Orlowski v. State Farm (2009AP2848, 2012 WI 21), Schinner v. West Bend Mutual Insurance Company (2011AP000564, 2012 WI App 31) and Brown v. Acuity Insurance (2011AP000583, 2012 WI App 66).
"Having three cases in this short of a time period in the Wisconsin Supreme Court is extremely rare for a lawyer in public practice," said attorney Keith Stachowiak of Murphy & Prachthauser. "Many lawyers never have an opportunity to argue a Wisconsin Supreme Court case on even one occasion. I am thankful to be given the opportunity."
On March 7, 2012, Murphy & Prachthauser successfully obtained a unanimous decision in Orlowski v. State Farm on the Collateral Source Rule. The case ended a rule that allowed an insurance company to limit the amount it was required to pay to policy holders (under both uninsured and underinsured motorist coverages in Wisconsin) for medical expenses policy holders incurred to treat their injuries. The victory allows plaintiffs to recover the full value of their medical services when making underinsured motorists claims. The important ruling will apply to hundreds of underinsured motorist cases pending in Wisconsin and all uninsured motorist cases. Stachowiak, assisted by Murphy & Prachthauser's Kevin Kukor and Josef Zimmerman, authored the Wisconsin Supreme Court brief and presented an oral argument before the court in January 2012.
Comprised of seven Justices, the Wisconsin Supreme Court is rarely unanimous in its decisions. This speaks to the wide-ranging impact of the Orlowski v. State Farm ruling, as well as Murphy & Prachthauser's successful argument of the case. The firm is still awaiting decisions on the other two cases.
The Wisconsin Supreme Court is very selective in the cases that it reviews and only accepts a few cases related to personal injury. Each year, the court is asked to accept about 800 cases, but typically reviews only about 60 cases. For instance, in January of 2013, the court considered 57 petitions for review and selected only four cases.
According to Stachowiak, an important factor in the Supreme Court accepting a case is to have an issue with a compelling or unique set of circumstances or some facet of the law that the lower courts seek guidance. "The Supreme Court can accept only a limited number of cases, and many of the cases that go up for appeal are similar enough to cases that have been tried before that there is nothing new for the Court to consider," he said. "The law-shaping role of the court requires a certain amount of novelty."
Another factor is the willingness of a firm to take on the challenge of mounting an appeal. An enormous amount of time and resources go into the briefing and preparing for the oral argument. Most personal injury firms work for a contingent fee, so clients are not paying hourly attorney's fees for an appeal and have little to lose in appealing a case. "We prepare our cases for trial and appeal, if necessary," Stachowiak said. "That is the only way to force an insurance company to pay reasonable compensation to the person who has been injured."
For more information, visit http://www.murphyprachthauser.com or contact Keith Stachowiak
at (414) 271-1011.
About Murphy & Prachthauser, s.c.
Murphy & Prachthauser is one of the most respected groups of personal injury lawyers in Milwaukee. The firm's areas of expertise include auto accident law, liability claims, and other personal injuries. The firm distinguishes itself by approaching each case individually and with the client's best interest in mind. It also employs a "tag-team" approach to ensure the best strategy and preparation for trial. Murphy & Prachthauser's six attorneys, who have worked together for an extensive period of time, have garnered local and national recognition for their successful cases. Murphy & Prachthauser holds the highest possible rating for ability and ethics by esteemed peer review service Martindale-Hubbell. In addition, the firm has been identified in the Best Lawyers in America, recognized in Wisconsin Super Lawyers (Top 10 Attorneys in Wisconsin) and named in all Milwaukee Magazine Surveys of Milwaukee's Best Lawyers.
###