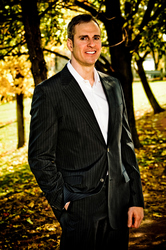 They catch you with indirect questions about when the last time was you saw your doctor. You have to give the reason for the visit. And then, it's gotcha time
Toronto, Canada (PRWEB) October 30, 2009
Most major life insurance firms will not cover recent swine flu victims. Since July independent Canadian life insurance broker Lorne S. Marr has been warning people about the danger swine flu represents to life insurance coverage.
While many insurance companies media departments insist that individuals with Swine Flu can obtain life insurance, Mr. Marr says that the reality on the ground is very different.
"They catch you with indirect questions about when the last time was you saw your doctor. You have to give the reason for the visit. And then, it's gotcha time," outlines Marr. "Once they know you've been to see the doctor about Swine Flu, you'll have to wait three months to a year to get coverage."
Moneysense.ca journalist Rob Gerlsbeck wanted to verify Mr. Marr's claims. First he called a major Canadian insurer's press department to ask about such a rule.
"One spokesperson told me I could qualify for a policy even if I had the swine flu right now. To check, I called her company's 1-800 number and asked to take out life insurance. I pretended that I'd recently been released from hospital with a bout with swine flu. After several back and forths with an underwriter, the phone representative said the company wouldn't consider me until two to three months after a doctor said I was cured."
What's the solution to the thorny issue of Swine Flu and life insurance? According to Mr. Marr, get your insurance now before you get sick. "If you get the insurance before the flu, no matter what happens, you are covered. Second, do everything you can to avoid coming down with the flu in the first place."
To that end on his life insurance quote website, Mr. Marr has published the best medical recommendations for reducing your risk of contracting Swine Flu without vaccination.
"Nothing is a sure thing, but there are a number of steps you can take to reduce your risk substantially by killing the germs before they have a chance to take root, including drinking lots of hot tea or coffee and hot salty air treatments every night."
And for someone who already has Swine Flu and needs immediate life insurance coverage?
According to Mr. Marr, there is still No Medical coverage available but the premiums are often double or triple the cost of a normal policy.
"Waiting to buy in this case could be very costly," Mr. Marr warns.
###