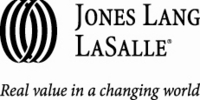 Life Cycle Asset Management dramatically enhances transparency into total costs of current and potential projects -- and in some cases, the cost of taking no action.
Chicago (PRWeb UK) June 23, 2010
Jones Lang LaSalle has introduced a new service that allows corporations to conduct comprehensive real estate capital planning, enabling detailed insight into large portfolios coupled with powerful decision support analysis. The Life Cycle Asset Management (LCAM) service determines the condition of assets, prioritizes divergent capital needs, examines capital funding strategies, matches needs to funding, and monitors the progress of capital projects.
Built on VFA's proven technology platforms, VFA.facility and VFA.auditor, LCAM starts with the review of individual assets and the portfolio as a whole with regard to required maintenance and the short- and long-term impact of deferring maintenance. For corporate real estate departments with a pre-determined annual capital budget, LCAM enables teams to focus on the highest priority projects. In other cases, LCAM may be invaluable in advising companies as to the optimal level of capital budget to meet critical goals.
"There is strong demand among corporate real estate directors for a way to identify capital project priorities over the course of several years, to ensure that annual capital budgets are used effectively and to provide guidance to senior management in regard to future budget needs," says Bob Holtz, Vice President, Strategic Consulting. "Life Cycle Asset Management dramatically enhances transparency into total costs of current and potential projects -- and in some cases, the cost of taking no action."
How it works
Using the VFA platforms in concert with its own technology systems, Jones Lang LaSalle professionals compare each asset's age and condition to the assets replacement cost. The result is a Facility Condition Index (FCI) score that enables condition comparisons across a portfolio. The embedded project prioritization matrix aligns to each client's strategic objectives and streamlines capital prioritization across the portfolio. Capital projects resulting from a range of triggering factors including asset uptime, fire/life safety issues, aesthetics as well as standard equipment renewal can now be prioritized together.
"Life Cycle Asset Management provides a streamlined system for performing sophisticated scenario planning across a large portfolio," says Vivian Mumaw, International Director at Jones Lang LaSalle. "Different scenarios provide well-informed insight into the level of capital required to meet objectives, as well as the impact on portfolio operations if there is a shortfall of capital."
Jerry Kokos, President and CEO of VFA, Inc., states, "VFA is pleased to power the Life Cycle Asset Management service offered by a leading worldwide comprehensive facilities management services firm; Jones Lang LaSalle clients will realize significant benefits in real estate portfolio planning and management."
Benefits of LCAM include:

Visibility and tracking of capital requirements at the level of individual building system, complete facilities and across entire portfolios.
Automatic calculation of data in accordance with the Building Owners and Managers Association's (BOMA) "useful life" measure and RS-Means cost estimating.
Prioritization of capital requirements and projects aligned with strategic objectives.
Capital funding scenario planning and a comprehensive reporting package.
About Jones Lang LaSalle
Jones Lang LaSalle (NYSE:JLL) is a financial and professional services firm specializing in real estate. The firm offers integrated services delivered by expert teams worldwide to clients seeking increased value by owning, occupying or investing in real estate. With 2009 global revenue of $2.5 billion, Jones Lang LaSalle serves clients in 60 countries from 750 locations worldwide, including 180 corporate offices. The firm is an industry leader in property and corporate facility management services, with a portfolio of approximately 1.6 billion square feet worldwide. LaSalle Investment Management, the company's investment management business, is one of the world's largest and most diverse in real estate with approximately $40 billion of assets under management. For further information, please visit our Web site, http://www.joneslanglasalle.com .
About VFA
Headquartered in Boston, VFA, Inc. is the leading provider of end-to-end solutions for facilities capital planning and spend management. VFA solutions uniquely combine facility assessment services, Web-based software and business consulting services to enable customers to manage every stage of the capital asset lifecycle -- from requirements gathering and long-term planning to capital budget creation and spend management. More than 450 organizations in corporate, education, government and healthcare markets have relied on VFA solutions to strategically manage their capital assets. VFA's flagship software product, VFA.facility®, is currently used to manage more than three billion square feet of real estate. For more information, please call 800-693-3132 or visit http://www.vfa.com .
###